Top 10: Most expensive classic cars at auction
Fangio's Mercedes-Benz W196 Formula 1 car is the most expensive car to be sold at auction, making an astonishing £19,601,500. But snapping hard at its heels in the new number two position is the one-of-10 Ferrari 275 NART Spider, which sold at RM Auctions at Monterey for almost £17.5m. 
With the bar now raised, it's a great time to recap our list of the all-time top 10 selling cars at auction. This is a surprisingly interesting science, given the shifting exchange rates, alternate currencies the cars were bought in, and inflationary effects. But we've listed each cars in UK sterling, and at their original sale prices for simplicity. As you can see, one marque does dominate...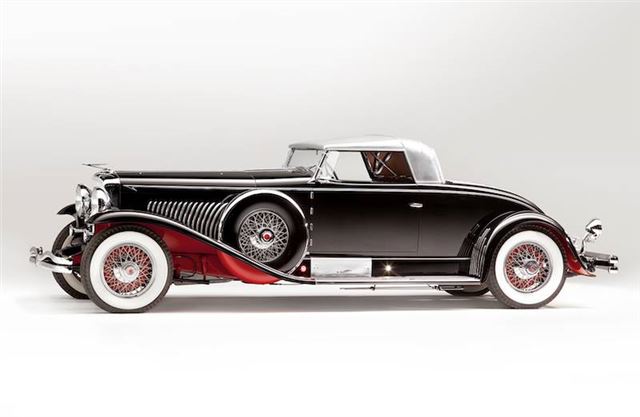 10


1931 Duesenberg Model J LWB Whittell Coupe
£6,837,100
Gooding & Company, Pebble Beach, 20 August 2011
Nothing screams 'Twenties' more stridently than a Duesenburg. These ostentatious cars were the flagship of the American car industry, and still have something of a following today. This bespoke Long Wheelbase Model J, was always fancied to do well at the 2011 Pebble Beach sale because of its bespoke nature.
The Whittell Coupe was designed by Murphy Coach Builders under the direction of one of America's outlandish Roaring Twenties bad boys, Captain George Whittell Junior. And at the sale it looked magnificent. It had been beautifully-restored and had a mileage of 12,000. Originally purchased in 1931 for $17,000, the Whittell was bd up to $10,340,000, making it (to that point) the USA's most expensive car at auction.
Comments