Top 10: Most expensive classic cars at auction
Fangio's Mercedes-Benz W196 Formula 1 car is the most expensive car to be sold at auction, making an astonishing £19,601,500. But snapping hard at its heels in the new number two position is the one-of-10 Ferrari 275 NART Spider, which sold at RM Auctions at Monterey for almost £17.5m. 
With the bar now raised, it's a great time to recap our list of the all-time top 10 selling cars at auction. This is a surprisingly interesting science, given the shifting exchange rates, alternate currencies the cars were bought in, and inflationary effects. But we've listed each cars in UK sterling, and at their original sale prices for simplicity. As you can see, one marque does dominate...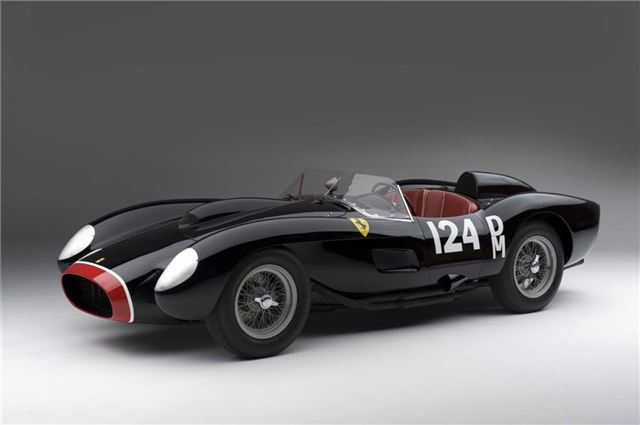 5


1957 Ferrari 250 Testa Rossa
£8,200,700
RM Auctions, Maranello, 17 May 2009
This wasn't bad for a first effort. RM Auctions rocked up to Maranello in May 2009, and at its debut sale there, managed to top the sale with the second of two Testa Rossas to appear in our list. This one, 0714TR, had a remarkable career, entering 19 international events between 1958 and 1961, taking 10 overall victories. It was the strength and depth of this racing career that had collectors chomping at the bit to get it into their collections.
Comments