Formula One legend Niki Lauda dies aged 70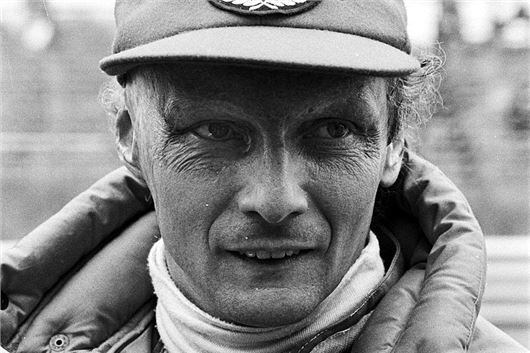 Published 21 May 2019
Niki Lauda, three-time Formula One champion, has died aged 70. The Austrian driver was one of the most high-profile figures in motorsport and won the title for Ferrari in 1975 and '77, and McLaren in 1984. His family said he died peacefully at his home on Monday, 20 May.
Many F1 fans will remember Lauda for his return to racing following a crash at the German Grand Prix in 1976 that left him badly burned. Lauda called for drivers to boycott the Nurburgring event because of poor safety standards. During the race, Lauda's Ferrari crashed and burst into flames, leaving him with severe burns to his head and face, as well as damage to his lungs and blood.
Despite the horrific crash, Lauda missed only two races and was able to resume his on-track rivalry with driver James Hunt – this contest was later documented in the 2013 film Rush. After his racing career ended, he became an entrepreneur and was also a non-executive chairman for the Mercedes F1 team.
Following his death, his family issued this statement: 'His unique achievements as an athlete and entrepreneur are and will remain unforgettable, his tireless zest for action, his straightforwardness and his courage remain a role model and a benchmark for all of us.'
Comments
Author

Keith Moody
Latest