MG Rover's demise - ten years on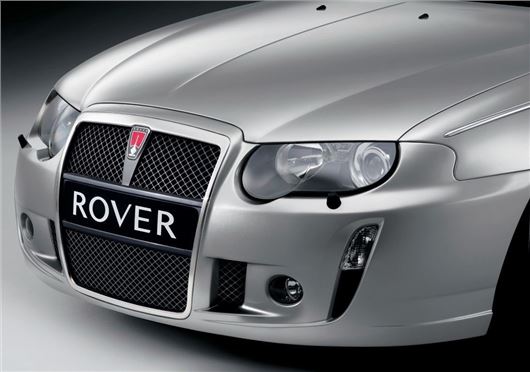 Published 07 April 2015
It's been ten years since the collapse of MG Rover, an event that caused shockwaves throughout the motor industry and beyond.
The West Midlands region was particularly badly hit, not just at Longbridge but also at component suppliers further afield. The combination of large-scale redundancies and widespread job insecurity meant one thing: the effects of MGR's demise would be felt for a long time to come.
Leading up to that fateful day in April 2005, it was no secret that MG Rover had financial problems. It hadn't been an easy ride ever since BMW sold the remains of the Rover Group to the Phoenix Consortium – led by John Towers – in 2000. So when the announcement came that MG Rover was going into administration, it was a shock – but perhaps not a complete surprise.
During its five years of struggle, MG Rover had tried to safeguard its future by entering into talks with numerous different manufacturers, the aim being to collaborate on future model development and to improve its economies of scale. With only around 200,000 cars being produced each year at the time of MGR's inception (a tiny number for a major motor manufacturer), such a deal could have made the difference between long-term survival and ultimate failure.
Various firms were approached, whilst others came to MGR with their own ideas and proposals. China Brilliance, Fiat, Proton and SAIC were involved in four of the highest-profile sets of discussions, whilst the only one that did actually come to fruition – with Tata Motors of India – resulted in a new model ridiculed at launch for being uncompetitive.
MOUNTING LOSSES
Against such a backdrop, and with sales of its aging model range falling each year, MGR became increasingly desperate, and at one point it looked as though China's mighty SAIC would be acquiring a 70 per cent stake in the firm. What had started out as a quest for collaboration and joint deals in the early days was looking increasingly like a takeover by the time MGR was in its penultimate year.
Between 2000 and 2004, MG Rover recorded losses of £611 million amid falling sales both at home and in overseas markets. The company began selling the 'family silver' in order to keep trading, including the Longbridge site on which it was based, leasing it back as part of a long-term arrangement. But even the announcement of a £1 billion deal with SAIC in November 2004 couldn't save the firm, with the Chinese deciding against it by March 2005 – once the full extent of MGR's financial liabilities had become clear.
The following month saw the administrators called in, as MGR collapsed with debts of more than £1 billion. As a direct result, 6000 employees lost their jobs at Longbridge, while the repercussions were felt through the supply chain.
Within another three months, the administrators had managed to find a buyer for the remaining assets of MG Rover, with Nanjing Automotive taking over in July 2005 and promising to retain 'some' vehicle production at Longbridge. This occurred in 2007 when assembly of the MG TF (from 'kits' imported from China) finally got under way; but the story had one final twist when SAIC (the original suitors of MGR in 2004) effectively merged with Nanjing and became the latest custodian of the MG marque.
So what does the future hold? As far as Rover is concerned, probably very little. The brand is now owned by Tata, which in turn owns Jaguar Land Rover, but there's very virtually no chance of a new Rover passenger car appearing anytime soon. As for SAIC-owned MG Motor UK, this now sells both the MG3 supermini and the bigger MG6 in the UK, whilst also using Longbridge as its international design and engineering centre.
Meanwhile, the cars produced by MG Rover during those fascinating five years leading up to April 2005 are appreciated by increasing numbers of modern-classic fans, with MG's Z-car line-up being particularly popular. The company may have had its ups and downs, but it still managed to perform the odd near-miracle on a shoestring budget.
Comments
Author

Paul Guinness
Latest