MG Rover cars - time to grab a bargain future classic?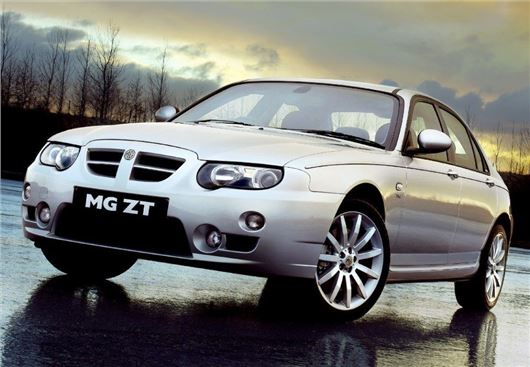 Published 13 April 2015
As our recent Top 10s focusing on MG Rover pointed out, this financially troubled company managed to create some surprisingly decent cars during its five years of trading. And the good news is that several of the most successful models offer superb value on today's modern-classic scene – with prices starting from just a few hundred pounds.  
The Rover 25 and Rover 45 – derived from the previous 200 and 400 models – are particularly cheap right now, with prices starting from as little as £500 for a car in reasonable order. Double your budget to £1000 and you'll find one in decent condition with a low mileage and some history (though you'll pay more for the 2.0-litre turbo-diesel version in the same condition). Watch out for the usual head gasket issues with K-series petrol-engined cars, as such a repair often isn't viable in purely economic terms.
MG versions of the 25 and 45 – badged as the ZR and ZS respectively – fetch slightly more spec-for-spec, although it's still possible to pick up an MoT'd and useable car for just a few hundred pounds, with late-model post-facelift examples usually topping out at around £2000-2500 depending on condition and mileage.
The Rover 75 and MG ZT were MG Rover's saloon flagships, with each model also being available in estate guise – and it's easy to see the appeal of either version nowadays. The 75 offered pleasing styling, a suitably cosseting interior and a smooth, comfortable driving style in the Rover tradition, while the ZT adopted more of a sporty approach in both its detailing and its behind-the-wheel experience.
1.8-litre K-series, 2.5-litre KV6 and 2.0-litre (ex-BMW) turbo-diesel engines were offered across the 75/ZT range, the latter being particularly popular thanks to its impressive reliability and decent economy. Both the MG and Rover versions of these biggest models offer great value, with cars available for less than £1000, MoT'd and in sound order. Twice that will get you a smart pre-2004 example, while low-mileage late-model cars still command a premium of £3000-plus in exceptional condition.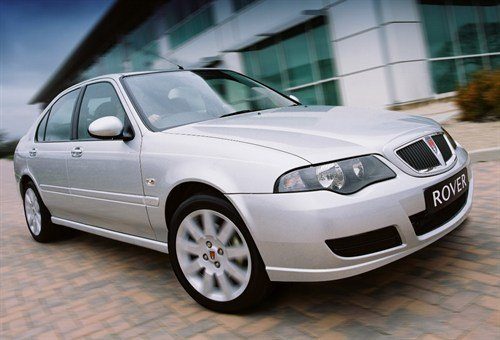 Ultimate 75s and ZTs were, of course, the V8-engined models that were re-engineered for rear-wheel drive and which sold in only very low numbers (fewer than 900 cars in all) before MG Rover went bust. Powered by a 4.6-litre (260bhp) V8 from a Ford Mustang, these are among the ultimate modern-classic Q-cars. Pay £5000-8000 for one now (depending on mileage and condition) and enjoy a unique and thrilling British saloon.
Finally, on the sports car front MG Rover gave us the TF from 2002, an update of the MGF featuring a new-look front end and coil-sprung suspension in place of Hydragas. It was a fun-to-drive roadster and still has appeal, particularly with prices starting from £1000 or less for an MoT'd car in need of cosmetic attention – or £2000-3000 for a smarter example with fewer miles under its wheels.
WHAT ABOUT SPARES?  
You might think there's an element of risk involved in buying a modern-classic built by a now-defunct car maker, particularly when it comes to spares. But in the case of MG Rover, the vast majority of essential items are easy to come by, largely thanks to the efforts of XPart and its 200 UK-based service centres – all of them supplying genuine MG Rover parts to today's owners. For more details, go to www.xpart.com.
While you're online, check out the Rimmer Bros website, which also stocks a vast array of MG Rover parts and which is currently offering a 10% discount to mark the 10th anniversary of MGR's demise. Simply quote the code 'MGR10' to qualify for discounted MG Rover parts on all orders over £50 (excluding VAT and shipping).
Comments
Author

Paul Guinness
Latest