Rover 200/400 (1989 - 1997)
Last updated 21 September 2016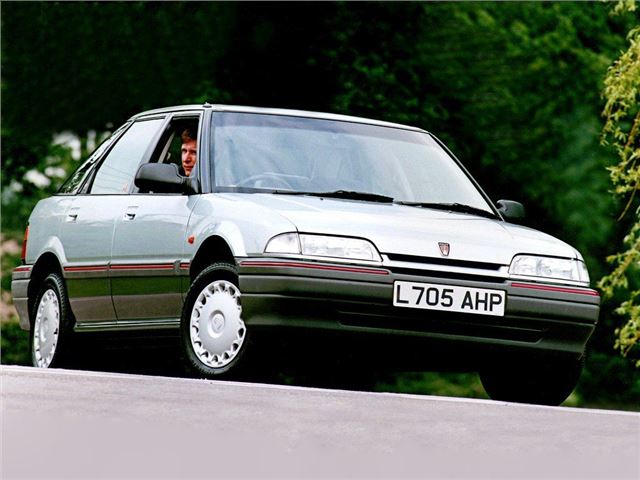 Banger money currently, but the best examples are now finding some demand, the 1.6 Honda engine is sweet and refined, but expensive to fix
Despite being so desirable new now tarred with unfortunate image, diesels are noisy and unrefined, head gasket failure on later 1.6-litre K-Series engines all too common
Updated 1 April 1990
Rover 400 saloon launched
Following the launch of the booted Rover 400 in April 1990, the next variation on the theme was the three-door version, which to some evoked memories of the short-lived Ford Sierra XR4i in the...
Introduction
The Rover 200 and 400 was a much-needed and well-regarded success. It was the second joint venture with Honda, following on from the 800, although the 200 and Honda Concerto were far closer in design than the earlier car. When launched in 1989, the Rover 200 (R8) brought much-needed to class to its market sector, with well-trimmed interiors and brilliant multi-valve engines - both from Honda and Rover, with the new K-Series.
The Rover 200/400 ended up being offered with a number of body variations. First off was the five-door hatchback, but that was quickly followed by the four-door 400 saloon in 1990 and three-door 200 hatchback the following year. In 1992, it was joined by the Tomcat coupe, and in 1993 the Cabriolet went on sale. The final piece of the 200/400 jigsaw was launched in 1994 - the five-door Tourer was a stylish and sporting estate car, which majored on luxury rather than capaciousness.
The 200/400 was a consistent top-five seller in the UK, but its replacements - the new 200 and 400 failed to capitalise on the older car's popularity, and so began the final phase of Rover's terminal decline. Currently in the gutter, but there's signs that the Tomcat especially is beginning to attract a cult following.
Next: Model Timeline