Top 30: Top classics in 2013
Since HJClassics went online in April 2013, we've been counting which reviews you've been reading, and have been keeping a monthly track in our Top 10 Section. But for our year-end chart, we've totted up how many Google searches have landed in the website reviews section, to come up with a definitive list of what classic cars currently float your boat. And there's a lot of you into classic cars - we're now running at around half a million page views per month, and it's growing quickly.
The number one car - our Classic Car of The Year - won't be a surprise to anyone who regularly follows the charts, but there are some interesting entrants in our Top 30 for 2013. The conclusions that we can draw from the Top 30? Internet-using classic car fans are in love with cars from the 1980s, with the comfortable majority harking, or at least reaching their maximum popularity, during the 1980s. There is a smattering of 1960s and '70s mainstays, but what you seem to really appreciate usable retro cars. It will be interesting how these trends develop throughout 2014.
Enjoy the countdown...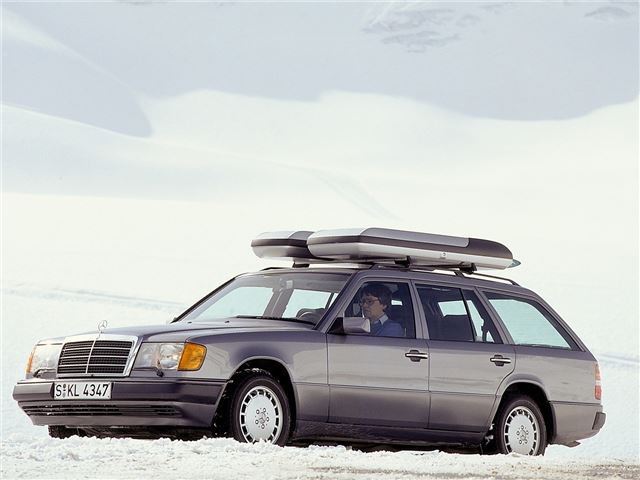 1


Mercedes-Benz W124
110,990 views
The venerable Mercedes-Benz W124 has been top of the HJClassics charts since day one - it's a genuine phenomenon, which would appear to be pretty much twice as popular as the next car in our list. But the appeal of mid-sized Benzes clearly transcends the classic car scene, as many people are still using them as the dialy drivers, despite being out of production since the mid-1990s.
And although the best examples - 300TDs and 300CE-24s appear to be the most desirable of the lot - can fetch £8000 and more, the W124 remains a popularist car, thanks to perfectly usable examples being available for less than a grand. We've plenty of experience of these cars, and even with 200,000-plus miles on the clock, they still feel solid inside, while being exceptionally relaxing - and rewarding - to drive. You can buy a W124 in saloon, estate and coupe form, with engines spanning four- to V8-cylinders, and 2.0- to 5.0-litres. So, as the cliche goes, there's a W124 for everyone... And that's why you love them.
Comments