Top 30: Top classics in 2013
Since HJClassics went online in April 2013, we've been counting which reviews you've been reading, and have been keeping a monthly track in our Top 10 Section. But for our year-end chart, we've totted up how many Google searches have landed in the website reviews section, to come up with a definitive list of what classic cars currently float your boat. And there's a lot of you into classic cars - we're now running at around half a million page views per month, and it's growing quickly.
The number one car - our Classic Car of The Year - won't be a surprise to anyone who regularly follows the charts, but there are some interesting entrants in our Top 30 for 2013. The conclusions that we can draw from the Top 30? Internet-using classic car fans are in love with cars from the 1980s, with the comfortable majority harking, or at least reaching their maximum popularity, during the 1980s. There is a smattering of 1960s and '70s mainstays, but what you seem to really appreciate usable retro cars. It will be interesting how these trends develop throughout 2014.
Enjoy the countdown...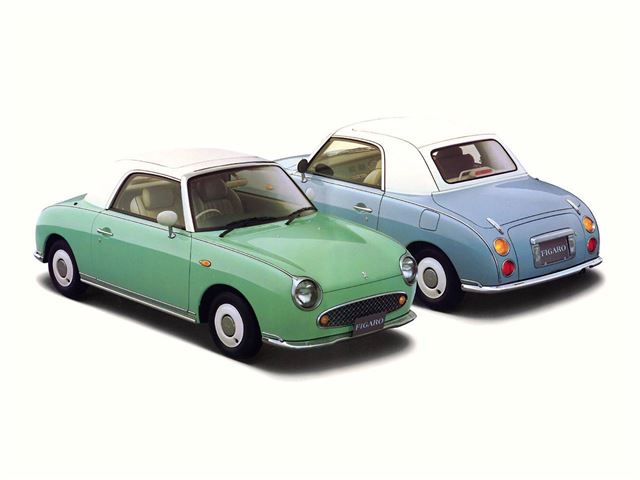 2


Nissan Figaro
51,390 views
Considering the Nissan Figaro has never appeared in our monthly Top 10, we can safely assume it's a car that appeals to the Google generation, who are arriving here via their search engines. It's a car that polarizes opinions, for sure, but there's no doubting the popularity of this retro-pastiche. For a start, it was never actually officially imported into the UK, and yet, seeing one feels like a daily occurrence,
There's a good supply of cars for sale here, and specialist support is also good - but as we all know, the Figaro is literally a supercharged Nissan Micra in a retro-frock. And that means it's rugged, mechanically, bodily fragile, and not so great in the corners. Bur who cares about that because it looks great, and for many, represents the opportunity to own a classic without the tears.
Comments