Techno Classica 2015: Citroen celebrates 60 years of the DS
Citroen celebrated 60 years of the Citroen DS at this year's Techno Classica car show in Essen, Germany. But it also had some rare treats in store for visitors...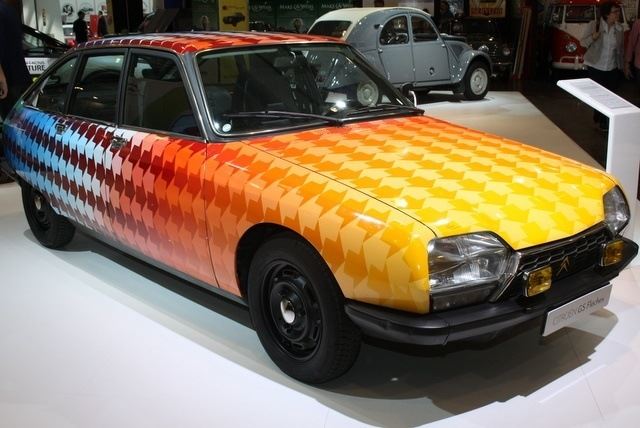 3


Also on Citroen's stand was the GS X2 'Energetique' or 'arrow design', created by artist Jean-Pierre Lihou. The colour changes, or progresses, 73 times – but the clever addition of arrows means its readable in both directions. Why did he do it? Well, it was 1976. Apparently Lihou wanted to do it on a CX, but letting an artist run free with Citroen's brand new flagship car wasn't deemed to risky. So they gave him a GS instead. Five-hundred hours and 73 small pots of paint later this is what they got, on display to the general public at Citroen's Champs-Elysees showroom.
Comments