Porsche prototypes on show at Retro Classics 2015
Six experimental Porsches took centre stage at this week's Retro Classics event in Stuttgart.
The display, called 'Project: Top Secret' showcased prototypes, experimental vehicles, research platforms and record vehicles.
'Normally these cars would have been scrapped – but they were so important that Porsche saved them and kept them,' a spokeswoman said.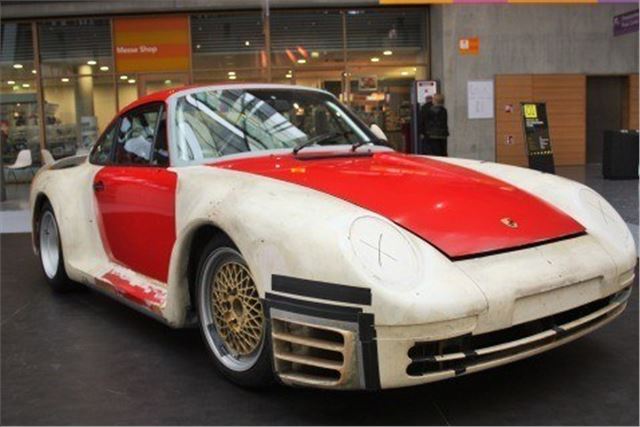 1


Porsche 959 C29 concept car
Star of the show was the 959 aerodynamic study. First unveiled at the Frankfurt motor show in 1983, the car showcased many of features that would be found not just on the 959 when it was introduced in 1986, but on Porsches of the future. So the C29 had a water-cooled flat-six 450bhp twin-turbo engine as well as all-wheel drive and electronically programmable chassis. Extensive wind tunnel testing resulted in a rear wing that was integrated into the body and aerodynamic underbody panelling.
Comments