Porsche prototypes on show at Retro Classics 2015
Six experimental Porsches took centre stage at this week's Retro Classics event in Stuttgart.
The display, called 'Project: Top Secret' showcased prototypes, experimental vehicles, research platforms and record vehicles.
'Normally these cars would have been scrapped – but they were so important that Porsche saved them and kept them,' a spokeswoman said.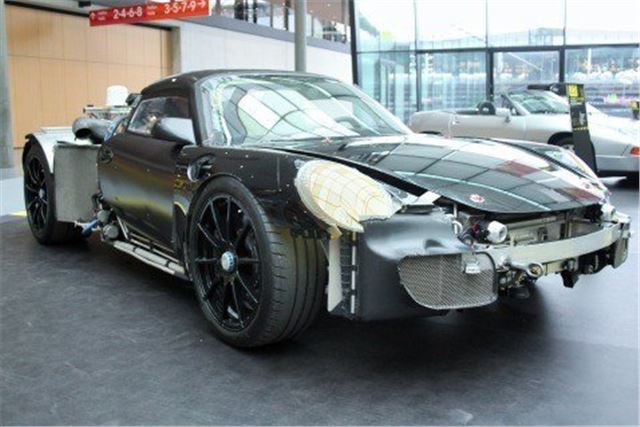 2


Porsche 918 Spyder Prototype
When Porsche told the world it was going to launch a mid-engined plug-in hybrid V8 back in 2010, you could hear jaws dropping. If you've ever wondered how these kinds of vehicles are developed, here's your answer – the Porsche 918 Spyder Prototype. Porsche call it the world's fastest test laboratory, and you can see why as it's ready to be driven without any exterior panels. There's something distinctly 'make do and mend' about this, and we love the naked pipes at the rear, very Back to the Future 2.
Comments