Porsche prototypes on show at Retro Classics 2015
Six experimental Porsches took centre stage at this week's Retro Classics event in Stuttgart.
The display, called 'Project: Top Secret' showcased prototypes, experimental vehicles, research platforms and record vehicles.
'Normally these cars would have been scrapped – but they were so important that Porsche saved them and kept them,' a spokeswoman said.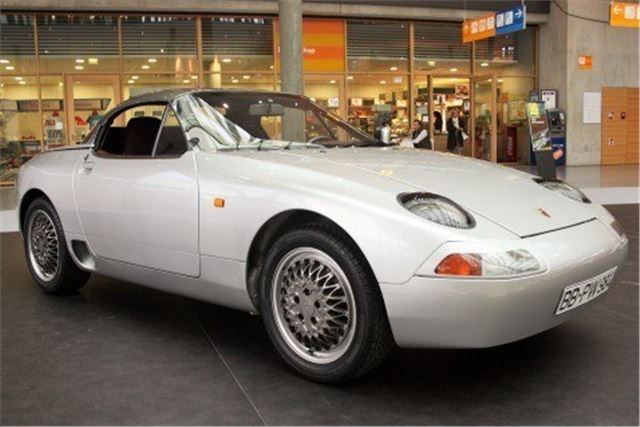 3


Porsche 984 Study
In the late Eighties, Porsche began working on a two-seater lightweight and affordably-priced roadster. The main goal of this 984 study was to offer performance based on aerodynamics and weight-saving, rather than increased horsepower. Frugal fuel consumption was also high on the agenda, so Porsche turned to the Audi-based 2.0-litre four-cylinder engine from the 924, aiming for between 120bhp and 150bhp. Cabriolet and all-wheel drive versions were on the table, the US financial crisis of 1987 caused the project to be shelved.
Comments