Race Retro to celebrate ground effect F1 cars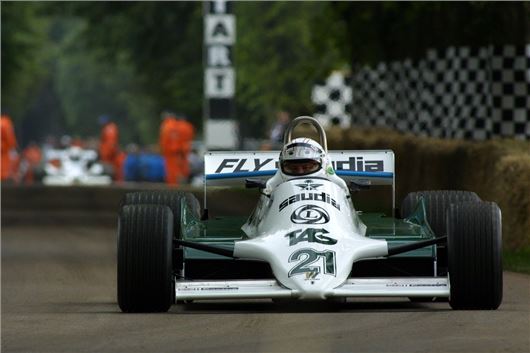 Published 06 October 2017
Historic motorsport show Race Retro will celebrate the 40th anniversary of Formula One's ground-effects era. The 2018 event, which takes place at Stoneleigh Park, Warwickshire, from February 23-25, is promising a stunning display of these F1 aero animals.
The use of aerodynamics can be traced back more than a century in motor racing. Gustave Eiffel of Parisian tower fame had a wind tunnel that Peugeot used to help shape its Grand Prix cars in the 1910s. But it was Colin Chapman of Team Lotus who fully realised the idea of a race car as an inverted wing, pressed to the track by the air that passed over its bodywork.
Chapman's landmark design was the Lotus 79, introduced early during the 1978 season. Mario Andretti gave the car a winning debut in the Belgian Grand Prix and scored four further victories on his way to winning that season's world title.
Building on Chapman's initiative, Williams took the concept a stage further with the Patrick Head-inspired FW07, which gave the team its maiden F1 success in the 1979 British Grand Prix and carried Australian Alan Jones to the world championship in 1980.
The organisers of Race Retro's Motor Sport Hall of Fame Live will have an FW07 on display, from the Williams Heritage collection, and it is hoped that a Lotus 79 will also be present. For more information or to buy tickets visit www.raceretro.com.
Race Retro
Comments
Author

Keith Moody
Latest