Italian Job Miura to star at London show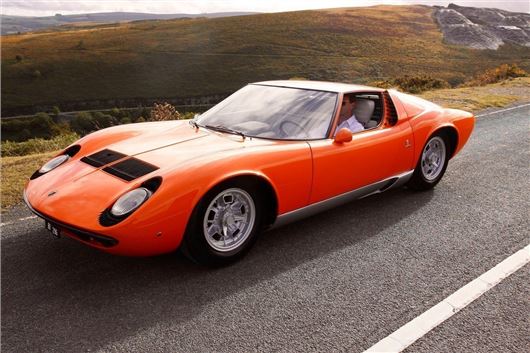 Published 19 January 2016
Arguably the most famous Lamborghini Miura of them all is set to appear at the London Classic Car show next month. Chassis number 3586 is the actual car used in the opening scene of the 1969 film, The Italian Job - and you can see it at the Dockland's ExCeL centre on 18-21 February.
Despite being apparently written off in an Alpine tunnel, the car was in fact undamaged and sold to a customer after filming. The actual wreck that was pushed down the mountainside in the movie was another Miura that had already been badly damaged in a crash.
The legendary Lamborghini joins Ferraris and Fiats, Lancias and Maseratis in the Italian 'squad' as part of the Six Nations-inspired theme of the London show. The Italians will take on teams of classic cars from Great Britain, France, Germany, Japan and America.
Each 'team' will consist of ten classic cars, with visitors to the show voting for the winning nation. And while getting The Italian Job Miura certainly puts the Italians on a strong footing, competition is fierce.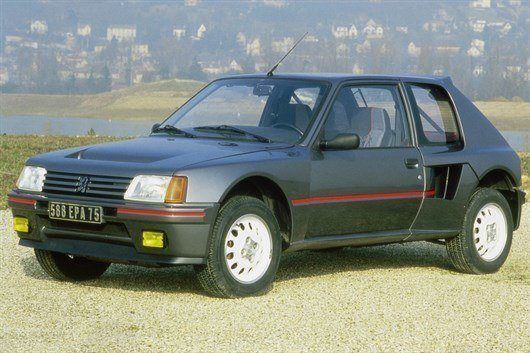 Visitors to the London Classic Car Show will be able to see the rally-inspired Peugeot 205 T16.
Heading the home team will be cars from famous marques like AC, Aston Martin, Lotus, Jensen and Jaguar. The team's older statesman is the very first official Le Mans entry from Bentley – a 1925 3-litre finished, naturally, in British Racing Green. Among the other cars it will be scrumming down with are a Jaguar E-type, a Jensen FF, an AC Ace, a Lotus Esprit and an Aston Martin Lagonda.
France will be represented by mid-engined pocket rockets – the Renault 5 Turbo and rally-inspired Peugeot 205 T16 – while Germany's line-up includes the original Audi quattro, Porsche 356 Speedster and (fittingly in the company's centenary year), a host of BMWs, including the CSL 'Batmobile', an original 328 and an M1.
From the Far East comes a Datsun 240Z, an original Skyline GT-R saloon from 1972 plus the rare Toyota 2000GT (just 351 were made). Seldom seen on these shores is the 2000GT's baby brother, the Sports 800 (allegedly the first car to feature a targa top). The Prodrive developed Subaru Impreza that Colin McRae took to RAC Rally GB victory back in 1997 will also be on show.
Team America boasts cars like an original Ford Thunderbird and the vast Cadillac Coupe Series 62.
'The Six Nations on The Grand Avenue started as a bit of fun, but as we have been curating each nation's representatives it has developed more of a serious edge,' said show director Bas Bungish.
Keep up to date with all the news from the London Classic Car Show visit the website – www.thelondonclassiccarshow.co.uk
Comments
Author

Keith Moody
Latest