Classic anniversaries marked at Silverstone show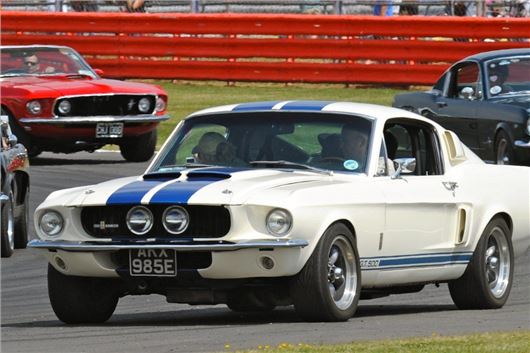 Published 11 January 2016
This year's Silverstone Classic will celebrate a host of automotive anniversaries when it takes place on 29-31 July. The majority of these birthday celebrations are organised by ever-enthusiastic car clubs specially for their members.
The BMW Car Club GB is marking the opening of the original Bayerische Motoren Werke manufacturing company a century ago in 1916, the Lamborghini Club UK is honouring the 50th anniversary of the iconic Miura supercar as well as 100 years since the birth of company founder Feruccio Lamborghini.
Meanwhile, the Morgan Sports Car Club is paying tribute to the 4/4 model, which turns 80 in 2016 and remains the oldest model in the world that's still in production today.
A trio of rather more affordable British sportscars from the Sixties are also turning 50 this year – the Lotus Europa, plus the Triumphs GT6 and 2.0-litre Vitesse. Parades for all three are already confirmed.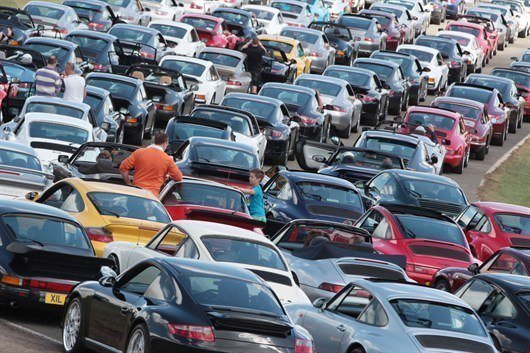 The Nissan Figaro Owners' Club is also busy organising a big Silverstone Classic party for 25 years of the Japanese retro car, while the Viper Club of the UK will be popping the corks on its 20th birthday, and the Westfield Sports Car Club will be out in force for its 30th anniversary.
'Nowhere else will you get to see so many famous and legendary marques and models all lovingly maintained and displayed by their owners,' enthused Nick Wigley, CEO of Goose Live Events, the company responsible for the Silverstone Classic.
Members of car clubs registered with the Silverstone Classic (a simple online process) are offered an advance ticket package. The deal includes two adult general admission event tickets, plus an infield vehicle display pass, allowing classic car owners to park on their club's allocated stand right at the heart of the event.
Full details of all tickets – including car club registration and special ticket offers – can be found on the event website: www.silverstoneclassic.com. 
Silverstone Classic
Comments
Author

Keith Moody
Latest