Triumph Vitesse (1962 - 1971)
Last updated 4 March 2013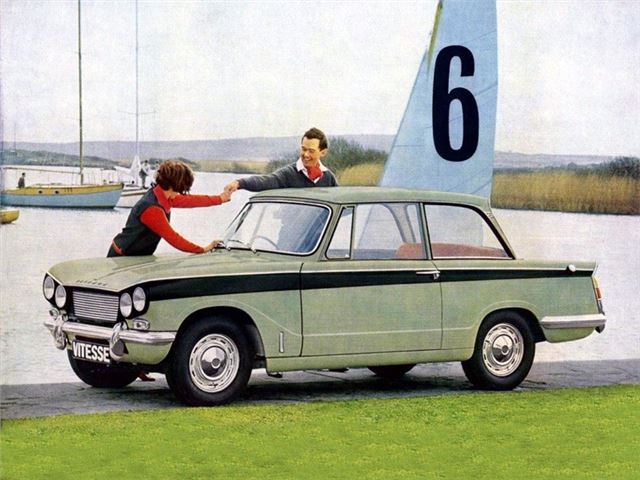 Six cylinder engine sounds great and gives the Herald-based car reasonable performance
Still encumbered with all the niggles that cheapen the Herald ownership experience
Introduction
You could say that the Triumph Vitesse is really just a Herald with the new six-cylinder engine from the 2000 saloon (initially in 1.6-litre form) fitted - but to owners and enthusiasts, there's so much more to these cars than that. The new twin-headlamp front gave the Vitesse a bold look, but the beefed-up chassis was the big news. Then there was the soundtrack...
The first Vitesse 1600s, launched in 1962, remains the most numerous of all these cars from a production point of view, with more than 22,000 built. The small-bore engine was never used in any another Triumph. Overdrive was an optional extra worth paying more for now, turning the sweet-six cylinder into a capable long-distance tourer.
In 1966, the Vitesse finally received the additional power it was crying out for, being upgraed to the full two-litres.
The 2-litre was an inevitable development of the 1600, as the larger engine was already in use in other Triumphs. As well as taller gearing and wider wheels, the 2-litre was also treated to larger front brake discs. The suspension was left unchanged, though.
But that wrong was put right when the Mk2 was launched in 1968. Engine revisions left the capacity unchanged, but power was up, knocking almost two seconds off the 0-60mph time. The revised rear suspension with lower wishbones, instantly made the handling safer near the limit. Visually, a three-bar grille was the main difference between the Mk1 and Mk2.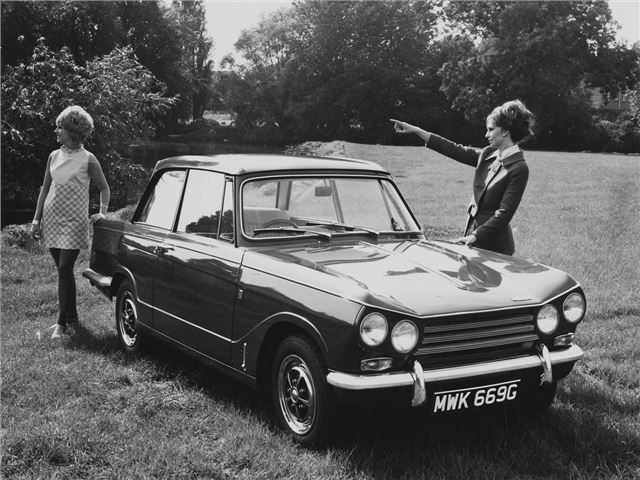 Next: Specifications