Lamborghini Miura (1966 - 1971)
Last updated 14 March 2013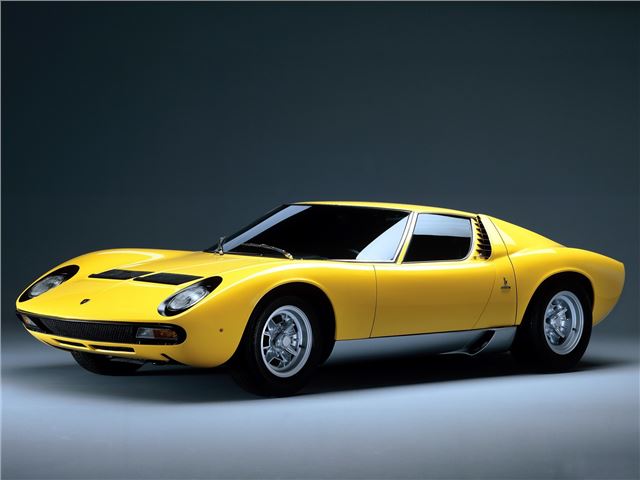 Possibly the most beautiful car ever made, blinding performance, incredible soundtrack
Driving position doesn't suit most people, obstructive gearchange, scary handling at high speed unless it's been uprated
Introduction
The 350GT paved the way for the idea of Lamborghini being one of the great super sports car makers, but the Miura changed all that - turning the upstart from Sant'Agata into a supercar maker. The Miura made its first appearance in chassis form at the 1965 Turin motor show, attracting much interest with orders and deposits coming in before the body itself was even designed.
Even as a bare chassis it was beautiful - but the big news was its engine and transmission had been placed transversely ahead of the rear wheels, and the V12 engine sat on top of the gearbox. The following year, the production version, and was blessed with the most incredible looking body, styled by Bertone's Marcello Gandini.
The Miura soon established itself as one of the fastest cars money could buy. The Ferrari Daytona may have pipped its top speed and could cruise more convincingly, but the flawed Miura captured the hearts of a generation of supercar buyers, creating the market in the process. It had faults, such as a poor driving position, and scary high-speed aerodynamics, but you learned to live with these shortcomings.
It evolved throughout its life - first to S specification (which boosted power from 350 to 375bhp), then to the ultimate SV form in 1971. It was wider to accommodate larger wheels, and developed 385bhp, making it faster accelerating than the car that replaced it, the Countach. The SV was the Miura's swansong, though - production had slowed to a trickle, with just 150 SVs built. And unsurprisingly, this is the most valuable by some margin.
Next: Specifications