Rare Ferrari prototypes to lead the 2015 Goodwood Revival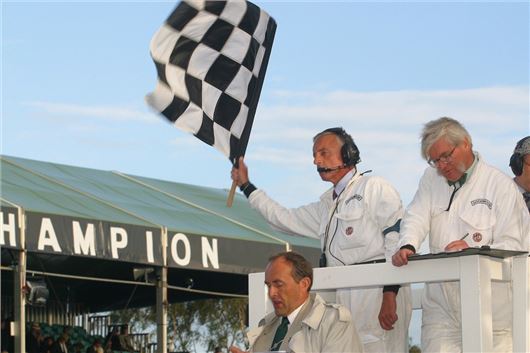 Published 27 May 2015
This year's Goodwood Revival will host a Lavant Cup race featuring hundreds of millions of pounds worth of drum-braked 1950's Ferrari sports prototypes.
It's set to be one of the headline events of a packed schedule at this year's Revival – the world's biggest car-based period fancy dress party. Quite niche, true. 
Taking place 11 – 13 September this year, the show will also host a Freddie March Memorial Trophy as the regular Friday 'into the night' race, in homage to the ninth Duke of Richmond – grandson of Lord March and the man responsible for bringing motorsport to Goodwood, after inheriting the estate in 1935.
More racing is scheduled in the form of the Barry Sheene Memorial Trophy, this year for 1960s era 500cc Grand Prix bikes – last year's race focused on the '50s  – while the St. Mary's Trophy will also be '60s themed, filled with the era's saloon racers. 
The Revival will celebrate 50 years since the Shelby Daytona Coupe helped Ford trump racing behemoth Ferrari in the GT class of the 1965 FIA World Sportscar Championship – no less than six of them will race in the TT, Goodwood has confirmed.
And for the annual Freddie March Spirit of Aviation celebration, a concours d'elegance of Spitfires and Hurricanes will mark the 75th anniversary of the Battle of Britain.
A packed schedule then, and no doubt glittered with the usual smattering of celebrity attendees, race-relevant and otherwise. The full roster will be announced closer to the event.
Book tickets for the Goodwood Revival here, priced from £50 for a day. Under 12s go free.
Comments
Author

Mark Nichol
Latest