Celebrate 30 years of the Sinclair C5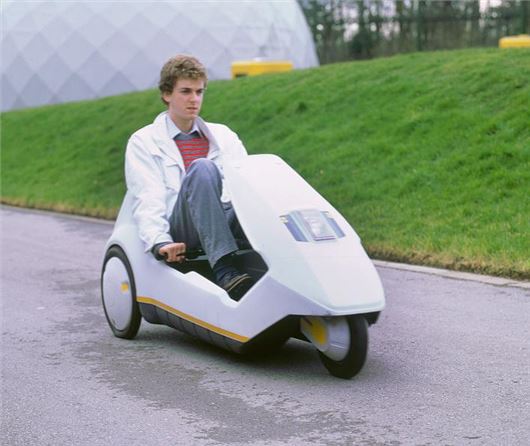 Published 02 January 2015
The 30th anniversary of the Sinclair C5 is being celebrated by the National Motor Museum at Beaulieu.
First on display in the museum following its launch on 10 January, 1985, visitors will have the chance to reassess the importance of the electric tricycle.
When it was launched in 1985, it failed to win over the press and the public – but it has since become a 1980s icon – representing a vision of a brave new world, as well as a failure of British engineering.
Created by inventor and entrepreneur, Sir Clive Sinclair, the C5 was designed to be an inexpensive and alternative to the car, bus or bicycle. Marketed as 'a new power in personal transport,' it had a retail price of £399 and could reputedly be driven for five miles on just one pence of electricity.
But at just 2ft 7in tall, it made users vulnerable on the road, while the claimed 20 miles of one battery charge was modest to say the least. And then there was the 'weather cheater' poncho – a poor substitute for the lack of rain protection.
Although Sinclair had expected to sell up to 100,000 units a year, only 9000 C5s were built. By the time production ended in October 1985, brought about the collapse of the company that Sinclair had set up to produce it.
The C5 used both pedal power and an electric motor. Handlebars, located beneath the driver's knees provided controls for steering, braking and acceleration. The design of the three-wheeled backbone chassis, constructed from steel, had been extensively developed by sports-car experts Lotus Cars.
An electric motor powered the left-hand rear wheel, helping the C5 to reach 15mph – its top speed, as restricted by law. Anyone over the age of 14 could drive one and no driving licence was required. Built by Hoover at the firm's factory in Merthyr, Wales – prompting incorrect rumours that it was powered by a washing machine motor – each C5 was supplied to its new owners in a cardboard box.
By the time that the C5 was launched, Sir Clive Sinclair already had an impressive list of designs to his name. As a pioneer of miniaturisation, the reduction in the size of electronic hardware, his creations included the ZX range of affordable home computers, the digital watch, the world's first slim-line pocket calculator and the world's first pocket television.
Sinclair had long been fascinated by electric vehicles and experimented with much larger designs before focusing on the single-seater C5. He later claimed that the C5 was intended to fund the development of a much larger, four-seat electric vehicle, which could travel at speeds of up to 80mph. However, the C5's commercial failure meant that this never happened.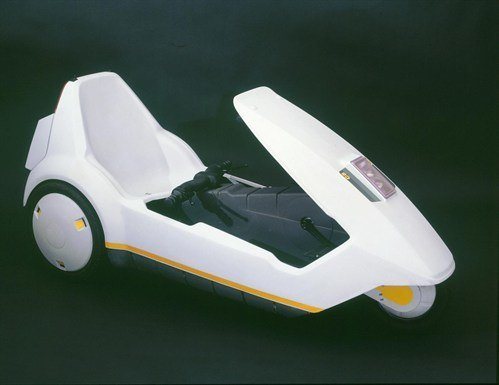 Comments
Author

Keith Moody
Latest