Club marks Triumph 1300's 50th birthday with Coventry display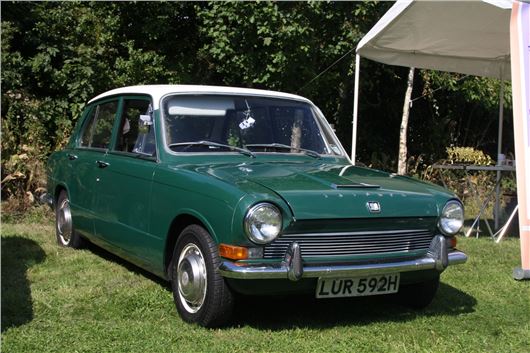 Published 26 January 2015
Fifty Triumph 1300s will gather in Coventry this year to mark the model's 50th birthday.
The celebrations of the Coventry-based carmaker will take place at Motofest over the weekend of 30-31 May.
If you have a 1300 and would like to take part in the event, then email the Triumph Dolomite Club: triumph_1300_50at50@outlook.com
Not only will be able to participate in a  static display, but you'll also get the chance join a cavalcade of 1300s around the Coventry Ring Road.
Launched in 1965, the Triumph 1300 was a compact, family car that featured a unique front-wheel-drive gearbox, which sat beneath the engine and was not shared with any other contemporary model.
The advanced little 1300 also commenced a dynasty that culminated in the Dolomite Sprint, which ceased production in 1980.
Apart from being Triumph's initial front-driven car, it was the first model to be designed, after Standard-Triumph had been bought by Leyland, before to the merger with British Motor Holdings in 1968.
The Triumph 1300 was one of the brand's best selling models, with approximately 150,000 examples finding homes in five years of production. It was replaced in 1970 by the 1500, which shared the transmission layout, but ditched the 1300's advanced independent rear suspension.
Coventry Motofest
Comments
Author

Keith Moody
Latest