Coventry to stage legal road race in 2015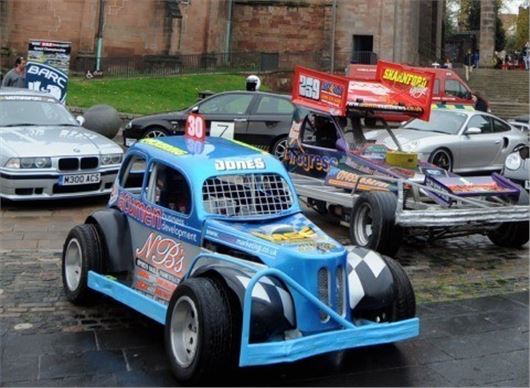 Published 27 October 2014
Coventry City Council has given the green light to racing by using new Government legislation designed to allow cities to host motor sports events.
The organisers of the Coventry Motofest 2015 event (29-31 May) will stage competitive time trials on Coventry's ring road following on from the Government's decision to grant councils powers to turn public roads into temporary racetracks.
In July, local authorities were given the opportunity by the Government to suspend the Road Traffic Act, previously requiring an act of Parliament, and Coventry has been the first to take advantage.
As a result, Motofest 2015 has partnered with the British Automobile Racing Club (BARC) to stage a two-day programme of time trials featuring vehicles from across BARC's various championships and race series.
It will, subject to Motosport Industry Association (MIA) approval, see the Coventry ring road play host to British Formula 3 cars, vehicles from the British Touring Car championship and Porsche Carrera Cup series cars, amongst others.
Each of the classifications will participate in time trial laps around the city's ring road with various trophies and prizes for winners of each of the different competing series.
James Noble, Motofest Festival director, said, 'This was a big part of our vision when Motofest was first developed and we are so grateful to Coventry City Council for its forward-thinking approach in enabling us to make it a reality.
'With Coventry's rich motoring heritage and history, it feels like the right fit to be racing in Coventry and we can't wait to make it happen.'
Noble added that the BARC will operate every aspect of the ring road competitive events during Motofest 2015, including all the display laps and time trials.
They will be aiming to gather around 150 competitors to Coventry MotoFest 2015, with representatives of each of their racing series competing in the timed lap events. It's hoped that next year's time trials will pave the way for a full round of the British Touring Car Championship being held at Motofest in the future.
The first Motofest event was staged this summer and Coventry city centre was transformed into a showcase celebration of the city's rich motoring history and a glimpse into the automotive future.
Demonstration events, pop-up racing, static displays, live music, fringe events and a motoring themed film festival, with organisers looking to establish Motofest as the 'Edinburgh Festival" for cars, bikes and vehicles.  
Find out more at the Coventry MotoFest website: coventrymotofest.com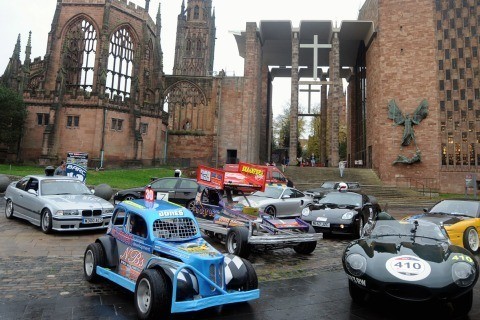 Coventry Motofest
Comments
Author

Keith Moody
Latest