A Grand Monday: Rover 216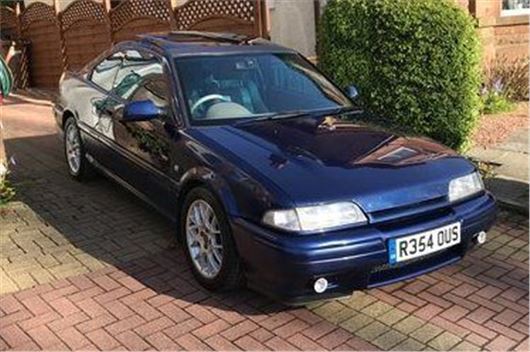 Published 14 May 2018
If you're on a budget and fancy something a bit sporty for summer but don't want to go full soft top, then this T-bar coupe is a good shout.
Launched in the early 1990s. the Rover 216 was always aimed at the cost-conscious coupe buyer. But despite it's price-led market position, it looked (and handled) crisply enough.
This 1996 Rover 216 Coupe in Tahiti Blue for sale has clocked up 103k and has benefited from some work over the years, including a new clutch, replacement sub frames, new ignition leads, plus belts for the alternator. The rear sills were also welded a few years ago.
So, what's the catch? Well, the MoT certificate ran out at the end of 2016 and the car hasn't moved since. And, while it might look nice in the photos, the buyer admits up close it's not 100%.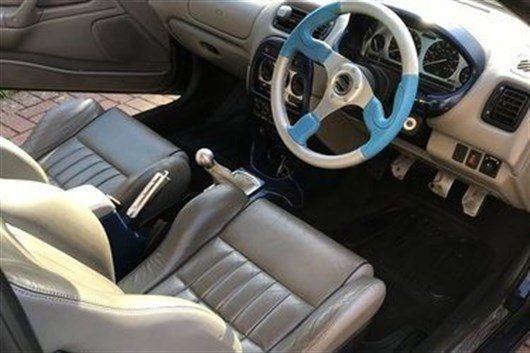 'If you are looking for a perfect example then I'm afraid this is not it. It is more than passable for a 20-year-old car and the price I'm looking for,' says the advert.
It's also not one for the purists. Inside, the cloth interior is gone – replaced by full cream leather one. It's currently sitting on MG wheels and has blue-tinted rear Lexus lights. It also has drilled and grooved front brake discs with Mintex Green Stuff pads. The K&N air filter has been removed and a new, standard one has been fitted.
The car has plenty to keep the budding spanner-wrangler happy. The indicators don't self-cancel, there's an oil leak from the O-ring seal on the camshaft, and there's a squeal on start up. If you're into your modern Rovers and Glasgow's not too far away, then we reckon at £750 it's well worth a look.
Comments
Author

Keith Moody
Latest