A Grand Monday: Rover 200 Cabriolet SE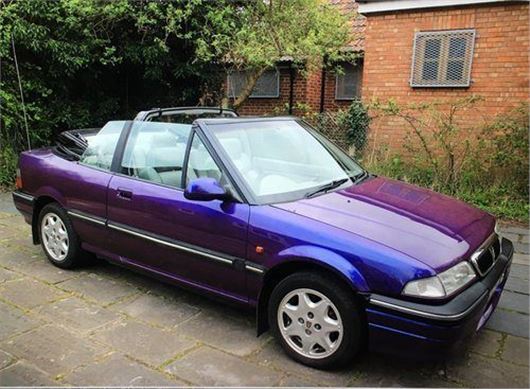 Published 30 April 2018
There's a lot of love for the R8 Rover 200/400 series these days, with the cars rapidly developing a classic following.
Even the newest examples are now 20 years old, though, and that means that finding a good one is getting harder and harder.
At £800, then, this cabriolet variant looks to be worth every penny. Not only is it clearly a well-cared for car, but it's an SE spec, which means it gets a full grey leather interior and an electric roof.
But the best thing about by miles is the colour. It's finished in Pearlescent Amaranth, a metallic purple hue offered by Rover Group for just three years in the mid-1990s. It's a bold and striking colour, and in our view it sets off the R8's wedge-shaped lines beautifully.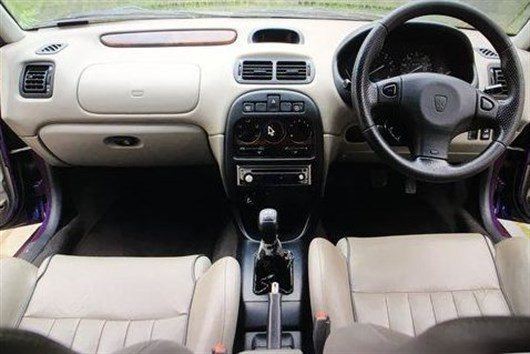 With a low mileage of just 64,000 and almost a year's MoT, it's as fit as the proverbial fiddle, and should we ever get a summer that lasts more than three days, it's a perfect occasional-use classic.
Some would argue that it would be better if it was an earlier model, with the Honda D-series engine rather than Rover's K-series. But head gasket issues aside, the K-Series is a lively and likeable unit, with far more tuning parts available should you feel so inclined…
As soon as the sun comes out again, someone's going to snap this one up.
Comments
Author

Craig Cheetham
Latest