A Grand Monday: Citroen GSA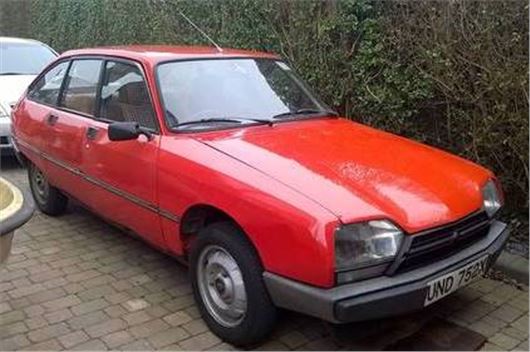 Published 14 August 2017
If knighthoods were handed out for services to classic car preservation, then the vendor of this week's star of the classifieds deserves at least one. 
This unassuming Citroen GSA Special - the hatchback version of the earlier Citroen GS - languished in a muddy garden for 13 years, before being rescued earlier last year. The vendor has since spent upwards of £4000 getting it back on the road - way beyond what he'd ever hope to recover for a car that, with the best will in the world, still looks like it has just been dragged out of a hedge.
But to pull it up on its cosmetic challenges would be unfair. After all, most of these are superficial, and the car comes with good replacement doors to swap for the shabby chic ones it currently wears.
What's more important is that the current keeper has renewed all of the hydraulic components, overhauled the brakes, changed the all-important cambelt, refurbished the petrol tank and carried our repairs to some particularly awkward structural areas, such as the screen surround, A-pillars, headlamp panel and front scuttle.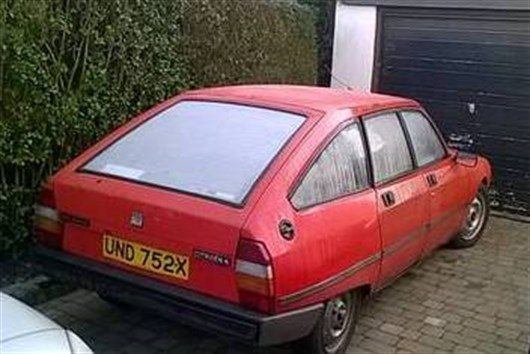 And the best bit? The car has an MoT until November. With 44k on the clock, this Hampshire-based motor will make a great project for the French car enthusiast.
There are just 37 GSAs taxed and on the road, so what has been accomplished here is nothing short of remarkable. A run of the moulin hatchback from the early 1980s (albeit a quirky and quite entertaining one) has been exhumed from what, by rights, should have been its final resting place, and has been brought back from the dead. 
That's an incredible feat. And if there aren't any kinghthoods going spare, then at the very least we reckon this guy deserves at least the £995 he's asking...
Comments
Author

Craig Cheetham
Latest