A Grand Monday: Ford Scorpio Ultima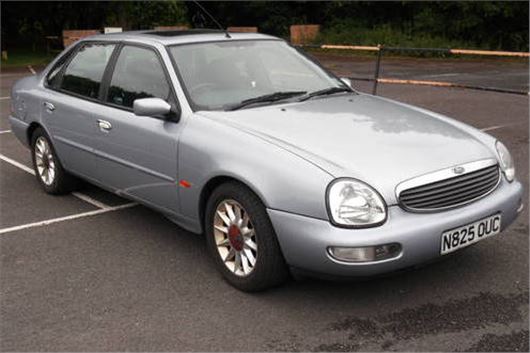 Published 24 July 2017
It's quite a telling fact that, throughout its short life, nobody at Ford ever owned up to styling the Scorpio. Launched in late 1994 to replace the much-loved Granada, the Scorpio took the range-topping nameplate (and quite a lot of the bodywork structure) from its predecesor, and presented it in the form of what it called a 'blend for the Nineties'.
The blend, it appeared, was to be one of extremely impressive dynamics, and looks that only its mother could love. From no angle can the Scorpio be described as handsome (well... apart from above). It is, though, refreshingly different to other execs of the era, and for that reason alone has some form of merit - compare it to a Vauxhall Omega or Rover 800, and it's certainly the most distinctive of the trio.
What's more, driving a Scorpio is actually a pleasure. This is in some part down to the fact that, once behind the wheel, you don't have to look at it. But more than that, it's comfortable, ergonomically well laid out and it drives exceptionally well, with a compliant ride, typically responsive steering as you'd expect from a Ford of the era, and surprising levels of grip from its rear-drive chassis. Indeed, road testers of the day compared its handling capabilities to those of a contemporary BMW.
In many respects, then, the Scorpio wasn't a bad car. There was very little sense in buying one new thanks to ridiculous levels of depreciation (the looks, again, didn't help), so the vast majority were sold into fleets and covered high mileages. As a result, few have survived. Many also went on to meet their maker on the UK's banger racing circuits, where the big Ford's inherent robustness and rear-wheel-drive made it a hero of the shale.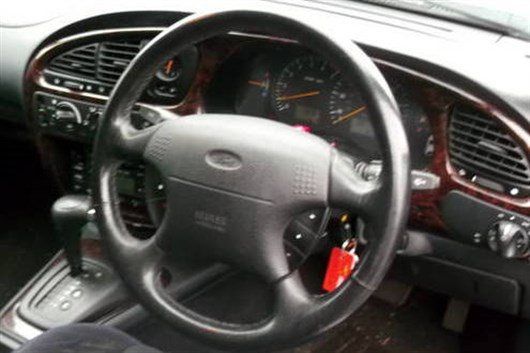 All of which make a 38,000-mile from new survivor such as this a real rarity these days. Twenty-two years old, and having been owned for more than 20 years by its first (private) owner, this is a car that deserves to be preserved.
On the downside, it's only a 2.0-litre (if it were a Cosworth-developed V6, you wouldn't be reading this as we'd have already bought it) and it has a few cosmetic defects, but on the plus side, it's in range-topping Ultima spec, with air-con, auto 'box, cruise control, reverse parking sensors and a premium sound system, though, oddly, no leather - it was a free of charge delete option on the Ultima.
There aren't many of these left now, and the best survivors are already starting to creep up in value. With this mileage and pedigree, £995 seems quite cheap. 
Comments
Author

Craig Cheetham
Latest