Future Classic Friday: Chrysler PT Cruiser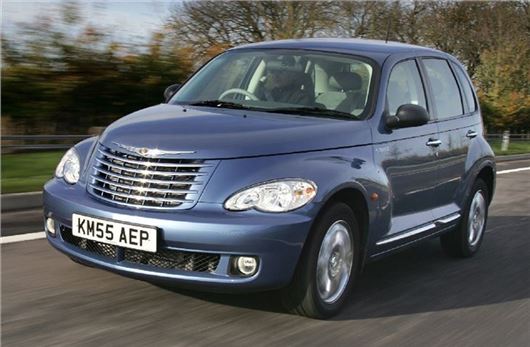 Published 14 April 2017
It was a car that served no particular purpose, other than to fill a retro niche. But to refer to the Chrysler PT Cruiser in that way isn't intended to sound harsh. After all, it's a recipe that has done the Fiat 500 and Mini no harm over the years.
However, the Mini and Fiat represented iconic cars of the past, whereas the PT Cruiser instead revisted an iconic concept - that of the hot rod. Styled by Bryan Nesbitt, who would go on to be head-hunted to work for GM by former Chrysler chairman Bob Lutz, who left the company shortly after the PT Cruiser made its debut. At GM, Nesbitt styled the Chevrolet HHR, a pick-up truck hot rod concept that bore a number of styling similarities to the PT Cruiser.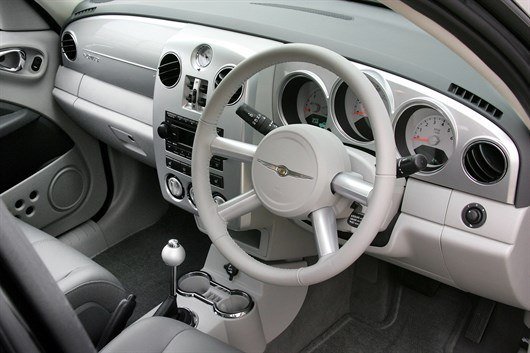 The Cruiser started life, loosely, as the Plymouth Prowler concept car, which went into limited production as an outlandish retro-dragster. From the Prowler came the taller, wider Plymouth Pronto, then the Pronto Cruiser, from which the PT Cruiser ultimately drew its name. 
It was originally planned to be launched as a Plymouth, but DaimlerChrysler pulled the plug on the Plymouth brand before the model's launch. Indeed, while the official line was that the 'PT' in PT Cruiser stood for 'Personal Transport', there are suggestions it was a nod to the original 'Pronto' name, which the car would have worn were it a Plymouth.
Regardless, the Cruiser made its debut in 2001, with production for the USA coming from Chrysler's Toluca plant in Mexico. A perceived need for better build quality led to European market examples coming off the production line in Graz, Austria, under a manufacturing agreement with Magna Steyr.
The Cruiser had its weaknesses - an underpowered, oversized four cylinder engine being one of them, and indifferent handling being another. But it had some good points, too. A useful split-level parcel shelf, theatre-style seating so the rear seat passengers got a better view and more cabin space than most five-door hatches being the key factors.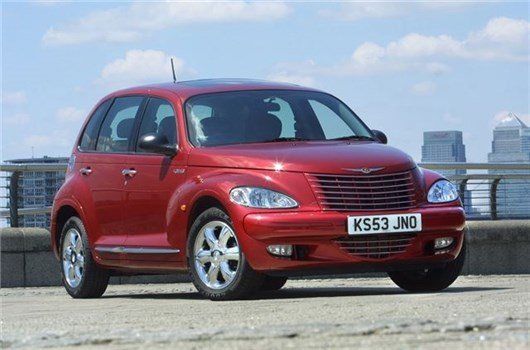 It had some dreadful features, too. An almost inaccessible battery - caused by the need to fit the engine in beneath a narrow nose - which lived under the passenger seat, meaning changing it was pretty much a dealer-only job, and a fairly awful automatic transmission option being another.
Nevertheless, PT Cruiser sales started strongly. It was refreshingly different, and the type of buyer who had long craved a retro-pastiche of an American hot rod (of which, in fairness, there were sursprising numbers) finally had the car they'd always wanted. However, the PT Cruiser was very much a one-off purchase - you did it, you sold it, you bought something equally offbeat. It started strong, and sales dropped off steeply.
Chrysler, meanwhile, focused on its remaining loyal customers to keep the Cruiser in business, looking at ways in which it could exploit the model's Americana appeal. Special editions in two-tone 'gangster' paint jobs were one option, while a convertible, introduced in 2004, was another. Flame effect and self-adhesive wood panelling also came along, as did naff special edition names like 'Route 66', 'Pacific Coast Highway' and 'Sunset Boulevard', turning the PT Cruiser into a parody of itself. A move that was in direct contradiction to the 2.2-litre CRD model it had recenlty introduced to try and attract more European buyers.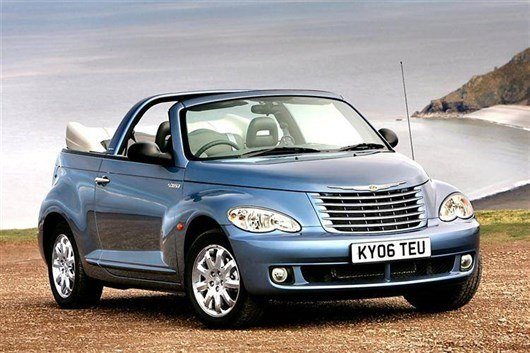 Ultimately, though, sales died off, and by 2009 the Cruiser was gone from the UK market. It left behind a merry band of followers, though, and the car is among one of the most commonly modified on the road, with owners groups all over the UK getting together at car shows to share the love.
A future classic? In the eyes of some, the PT Cruiser is already there. In the eyes of others, it never will be, and will remain a rather low-rent piece of faux-Americana. But life would be boring if we didn't all have different tastes...
Comments
Author

Craig Cheetham
Latest