A Grand Monday: Volkswagen Polo 'Breadvan'
In many ways, the Mk2 version of Volkswagen's popular Polo was something of an innovator. Sure, it was mechanically simple and hardly the most thrilling car in the world to drive - but it did introduce something a little abstract (and undeniably useful) to the supermini sector.
As well as a conventional saloon, which was still a popular choice back in the early Eighties, the Polo came in two (rather than one) hatchback layouts. The first was the rather courageously titled Polo Coupe, which was little more than a conventional three-door hatch with, arguably, a slightly lower than normal roof line. The second was the 'Breadvan', or Polo Wagon as it was known in almost every market outside the UK, where Volkswagen's marketeers didn't want to hurl too much of a challenge at convention and simply called it 'Polo' instead.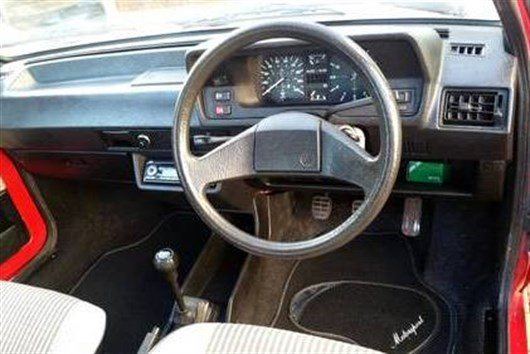 Not only was the 'Breadvan', as it soon became nicknamed, an extremely useful vehicle - its sheer-edged tailgate giving it the load capacity of a small estate - but it was also harmoniously stylish. A car that's half three-door supermini and half estate car doesn't sound particularly gracious, but Volkswagen's simple approach to styling it left it with distinctive yet handsome proportions.
At a time when Volkswagen was rapidly reinventing itself as the quality brand of choice for the UK's middle classes, the Polo was just what the market demanded.
Of course, for a car in which nothing in life was as reliable, there was a price to pay. Although it was pitched at the likes of the Ford Fiesta and Austin Metro price-wise, the Polo was stingily specified. Wind-down windows, a basic dash with simple LED warning lamps, no radio and rubber floor covering on all but the top models were acceptable concessions, but the lack of a brake servo (not rectified until the model range received an overdue facelift in 1991) was not. The brakes were shocking, and are even more so by modern standards, while the handling was also a little ponderous.
It didn't stop middle Englanders buying them in their droves, though, and for years the Breadvan was the UK's most sought-after used supermini. These days, it's very much sought out for a different reason, with fans of the Volkswagen scene buying them up to sticker bomb, rat look, or modify, not least because there's plenty of room in the back for camping gear, and if you're coming out of a Beetle, the brakes aren't bad.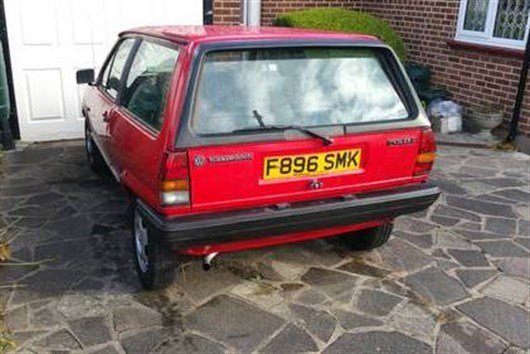 Each to their own, but it does mean that the Polo is a rare old beast in standard form, which makes this 1989 Volkswagen Polo well worth checking out. Admittedly, it has a few cosmetic issues, but nothing too alarming by the sounds of it, and the interior looks very clean and tidy.
According to the advert, the car has been stored for two years and given some TLC to get it running better. That means a replacement carburettor, manual choke (the auto chokes can be troublesome), new battery, and a new rear exhaust. It's also had new wipers fitted, a new brake cylinder, new car mats and a new Lausanne CD33 blaupunkt radio and cd player. It also has a year's MoT.
The vendor says, 'The car is in good used condition and has a small rust patch on the corner of the drivers door, with some lacquer peeling and paint spots on the passenger's side. The tyres are all in good condition including the spare which also has the jack and tools with it.'
A few years back, £995 would have seemed a bit steep for an old Polo with a few shabby bits around the edges. But assuming it's solid (and it appears to be from the MoT history), it certainly isn't any more. Worth a look, definitely. 
Comments
Author

Craig Cheetham
Latest