A Grand Monday: Saab 900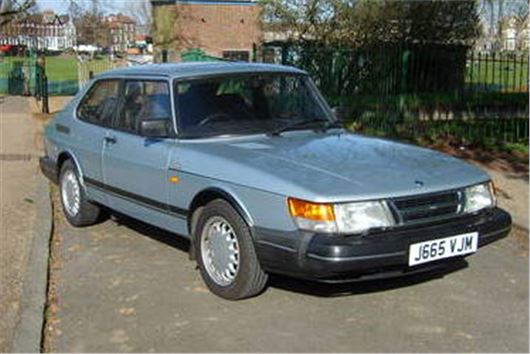 Published 14 November 2016
Some cars are victims of their own success. Models that are so well built or simple to maintain that they survive in disproportionate numbers to their peers, meaning that they often take a lot longer to achieve classic status.
The original Saab 900 is one such car. Launched in 1978, it enjoyed a lengthy production run, remaining on sale for 15 years. It was also exquisitely well built, made from heavy gauge steel, over-engineered yet mechanically straightforward. The later models, from the 1987 facelift onwards, were even better, with Saab ironing out the car's known weak points, giving it the durability of a cockroach or flu virus – extremely hard to kill off.
The 900 was a fabulous car, too. Its aircraft-inspired cockpit and panoramic curved windscreen lending it immense character. It handled well, pioneered turbo power, and was refreshingly different in a sea of same-same saloons and hatches (the 900, incidentally, was available as both, though they each defied convention).
It's only downfall, in many respects, was its longevity. The wide availability of good examples, well into the 2000s, kept the classic interest in the 900 down a bit and meant that prices of even the nicest examples remained affordable for much longer than as is customary. Other fine cars have done the same – it wasn't that long ago, for example, that you could pick up a mightily good Rover P6 for less than a grand, such was the car's survival rate.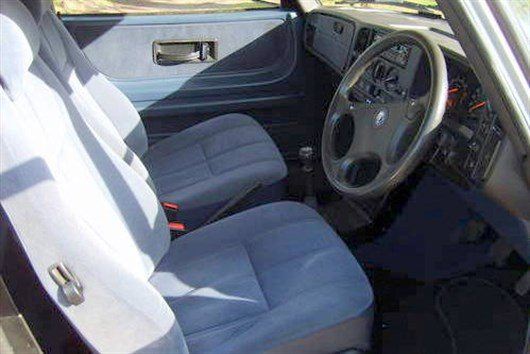 Just recently, though, the tide has turned for the 900. The iconic Turbo models were the first to take off, with the more conventional trim levels now starting to follow suit.
All of which makes this 1992 Saab 900 for sale a bit of a bargain. A fairly late 'XS' model, it has had just two owners from new, the first for two decades and the second for the past five. It comes with a massive history file, showing it has been well-maintained for all of its 236,000 miles. And yes, you read that right – for any other car, 236k could be enough to put you off. For an old Saab, it's barely scratching the surface.
The body is good, with no signs of rust, and the cabin looks fantastic – the only thing that really goes wrong with these is droopy headlining, and this has been attended to by the car's previous owner. It has also been serviced within the past three months.
So, £950? Yes, worth every penny. Don't let the mileage put you off – this is a great example of an iconic, classic Saab, and prices won't be coming back down ever again. This is probably one of the last good ones available for under a grand.
Comments
Author

Craig Cheetham
Latest