A Grand Monday: Rover 216 Tomcat Coupe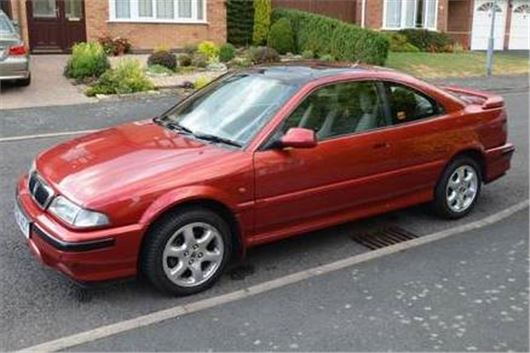 Published 26 September 2016
The early 1990s saw a sudden resurgence in the affordable two-door coupe market, following the introduction of the Cavalier-based Vauxhall Calibra in late 1989.
The Calibra proved that the market for inexpensive coupes was still alive and well, despite what many believed, and prompted a host of other manufacturers to follow suit. Surprisingly, the normally conservative Rover marque was one of the first to follow suit…
Riding on the crest of a wave following the launch of the R8 200/400 Series in 1989, the British manufacturer was very much enjoying a purple patch. The R8 was Rover's high watermark –a fine car, well finished, upmarket, well packaged, dynamically able and among the most powerful in its class.
The Coupe, often referred to as the 'Tomcat' thanks to its project development name, made its debut in the autumn of 1992, and was an instant crowd pleaser. The 2.0-litre 220 Turbo, which used a tuned version of the engine from the Rover 800 Vitesse, was the most powerful Rover ever built, capable of speeds in excess of 150mph, and to this day still holds a number of production car endurance speed records.
Another interesting feature was the glass T-Bar roof, which featured a new type of Titanium-coated solar reflective glass, negating the need for internal shades while at the same time giving the Rover semi-convertible status.
The arrival of the new, less closely related, 200 and 400 models in 1995 saw the end of the road for hatchback and saloon versions of the R8, but the Coupe, Cabriolet and Tourer models would soldier on for a further three years, albeit with the new 200 fascia and Rover K-Series engine in the 1.6-litre models rather than the Honda unit that had powered earlier models.
In some sense, these are the least desirable Tomcat models, due to the K-Series' reputation for head gasket failure, but in reality they can be made to be extremely reliable, and this example (a 1996 Rover 216 Coupe) has had all the necessary work carried out already. It's also, critically, in very good structural condition – a key point, as the low-slung Tomcat likes to rot more than other models in the 200 line-up.
Add in the fact that the car is Nightfire Red (one of the best colours), is clearly owned by a committed Rover enthusiast, comes with the best wheels and the low-lip boot spoiler, has low miles and has clearly been well looked after, and you're left with an appealing entry-level 200 Coupe that's in far better order than most of the examples you see for sale at this price level.
Get in there quickly, as we don't think this one will be around for long.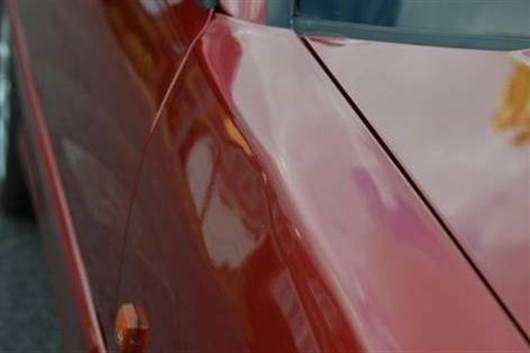 Comments
Author

Craig Cheetham
Latest