A Grand Monday: Renault 11 Broadway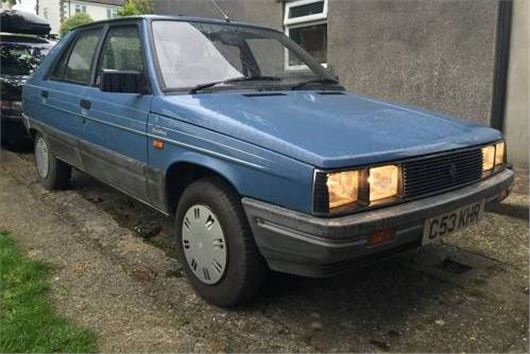 Published 05 September 2016
Broadway. Home of some of the world's most famous musical spectacles. The vibrant heart of Manhattan's social and cultural scene. Home to Times Square - one of the most iconic destinations in the world. But it's also the name of a rather basic special edition of Renault's fair-to-middling 1980s mid-sizers…
The Renault 9 and 11 'Broadway' models were introduced in 1986 as a run-out special, ahead of the humdrum hatch and staid saloon's mid-life facelift, which brought in an angular new nose and more plush interiors.
And here's a rare survivor. This 1986 Renault 11 Broadway has been off the road for years, as it comes from a deceased estate. It certainly hasn't had an MoT while computerised records have existed, though the vendor tells us it will be sold with a full service and a brand new ticket to ensure that it's fit and ready for the road.
Its lack of recent use means that the 11 has survived extremely well – the body looks to be extremely solid, with no visible rust, and the interior is exceptional in its own tweedy, grey way. It has just under 51,000 miles on the clock, and appears to wear them well.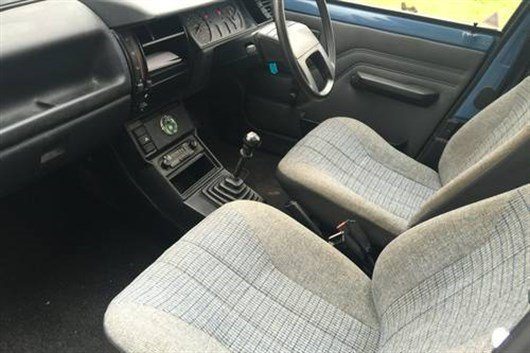 Yes, it's hardly a classic car that's going to set the world on fire, nor is it one that's especially memorable (though its twin, the 9, did once win European Car of the Year). But as a modern classic that's going to be easy and inexpensive to own and is sure to turn heads for its rarity value alone, if nothing else, this one has to be worthy of further investigation.
After such a lengthy lay-up, though, we'd expect to find it on new rubber, and with fresh fluids and new brake discs and pads, most of which will no doubt have been needed for the MoT. So, check it carefully if you do go to view.
At £795, it's probably all the money for one of these. Indeed, you could probably fly to New York and take in a show for the same outlay, and it's arguable as to which would give you the most pleasure. But while a Broadway show will last an evening, the Renault 11 could well stick with you for a very, very long time. There's somebody out there who will truly love this…
Comments
Author

Craig Cheetham
Latest