Renault 9 and 11 (1981 - 1988)
Last updated 28 April 2013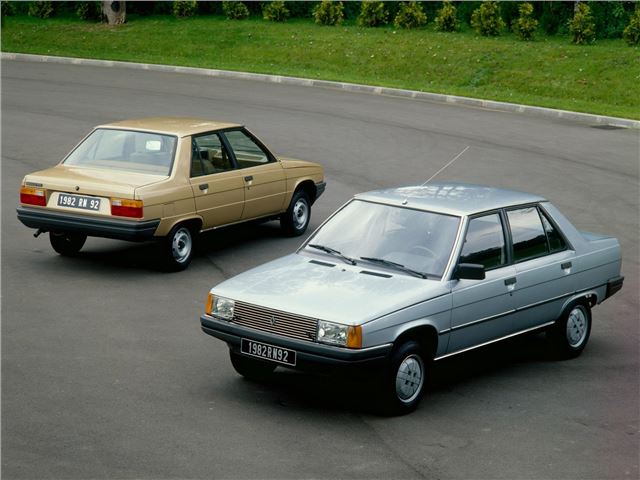 Roomy and comfortable, interesting Electronic package which included digital dashboard and voice synthesizer
After decades of flamboyance, this was a step too far towards boring conformity for Renault, and its lack of fans bears testament to this
Introduction
The Renault 9 and 11 were an attempt by the company to build a conventional range of cars with true international appeal - hopefully banishing memories of the quirky and hard to sell 14. The four-door R9 saloon arrived first in late 1981, and promptly won the European Car of The Year award - but despite this, it was an anonymous effort that had gone down in history in representing one of Renault's fallow periods.
The hatchback 11 followed in March 1983, and was essentially a shortened R9 (sharing all panels forward of the C-posts), and looked a much more interesting propositon. Up front, it featured new quad-headlights (which were soon fitted to the R9), and at the rear, it had a Robert Opron-standard wraparound glass tailgate. A digital  dashboard with voice synthesizer was fitted to the 11 TXE Elecronic model, becoming the first European car to be fitted with one (beating the Austin Maestro Vanden Plas by one week), and Turbo models aside, was probably these cars' most memorable features.
Both were facelifted in 1986 before being replaced by the R19 in 1988. Lived on in Argentina and Turkey, as well as enjoyed moderate success in the USA as the AMC Alliance and Encore.