A Grand Monday: Jaguar XJ40 Sport for under £1000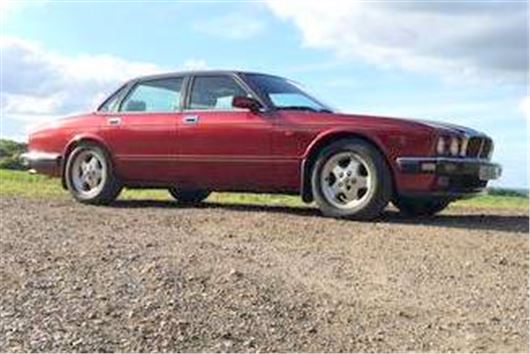 Published 16 August 2016
Now here's a hell of a lot of car for the money. Launched in 1993 as a runout model for the final two years of XJ40 production, the S, or Sport, was designed to appeal to a younger demographic, ahead of the upcoming X300, which would have a Sport model as part of the standard line-up.
Indeed, the Sport was very much a precursor for the X300. Not only did it display a number of interior features that would appear on its successor, but it also featured a special 'Sports Handling Pack', which was effectively the suspension set-up that would underpin the XJ Sport models of the forthcoming X300, along with the same dashboard that would ultimately appear in its replacement.
The Sport, then, had a wonderful handling balance, exploiting the already excellent XJ40 chassis, but with slightly sharper steering inputs and a firmer, but no less cossetting ride. It was, from a driver's perspective, the very best XJ40.
It has a bit of a cult following today, with its own register within the Jaguar Enthusiasts' Club, and a reputation for being the most reliable among XJ40 variants, not to mention one of the more desirable.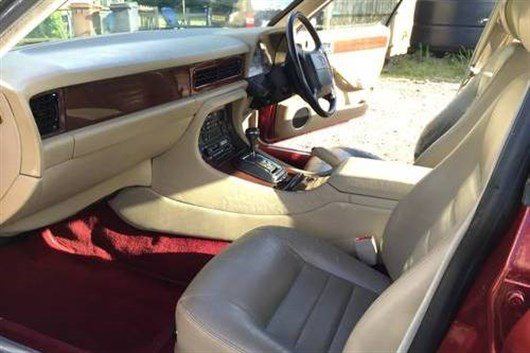 This 1994 Jaguar XJ40 Sport 3.2-litre, finished in the best colour of Flamenco Red, with Magnolia Leather and 'Ruby' carpets, looks like a cracking buy at just £995, especially as a cursory look at the MoT history online shows no concerns whatsoever with corrosion – the biggest XJ40 bugbear. Indeed, we're not sure the owner realises the car's true potential.
With a comprehensive service history, no visible rust and a stack of old MoTs, the car looks to be an extremely well-tended example that, other than a small amount of lacquer peel on the roof, sounds like a tremendous bargain that is potentially worth a lot more.
Failing that, it's simply a tremendous car for the cash, and an extremely affordable way into enjoying one of Jaguar's most underrated models in its most hassle-free form.
Buy it, before we do.
Comments
Author

Craig Cheetham
Latest