A Grand Monday: Truimph Acclaim, £650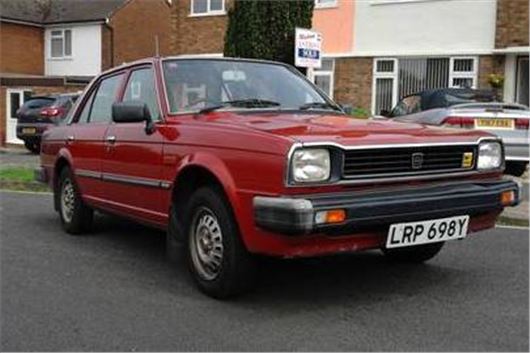 Published 20 June 2016
There's something undeniably appealing about this week's Grand Monday. A bit like a well-loved teddy bear, it's all a bit ragged round the edges, but its originality and rarity make it the kind of car that's well worth preserving.
According to our 'How Many Survived' data, there are, after all, less than 500 Triumph Acclaims remaining, and of those fewer than 200 are currently taxed for use on the road.
This Trio-Matic example, with a three-speed slushbox, is therefore an especially rare example, and has an unrestored patina that leaves it looking a bit dishevelled, but fundamentally sound.
The paintwork is faded in parts, apart from one gleaming door that could enter a concours competition on its own, and the beige flock nylon seats look like they could do with a shampoo and blow dry, but it's all there, it's original and there are less than 37,000 miles on the clock.
The owners clearly like it, having sourced and spent money on a brand new replacement gearbox (though where they found one, we have no idea…), and they appear to have a genuine reason for sale, although relocating to Devon could actually be the charmed life that the old Triumph is crying out for.
It's not perfect by any stretch. A flick through the online MoT history shows advisories at the last test for corrosion on the sills, so this will need dealing with, and it has clearly had welding around the front chassis legs and rear of the sills in the past – but then it's a 34-year old Triumph with Japanese body panels, so on balance it's done pretty well.
If you want a usable, half-presentable and loveably distressed example of the last ever Triumph saloon, this one would make a characterful daily driver, or alternatively a very good basis for a rolling restoration.£650 isn't a huge amount to pay for all the fun that such a venture might entail…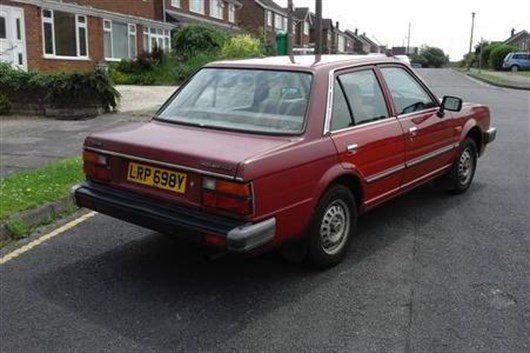 Comments
Author

Craig Cheetham
Latest