A Grand Monday: Saab 900i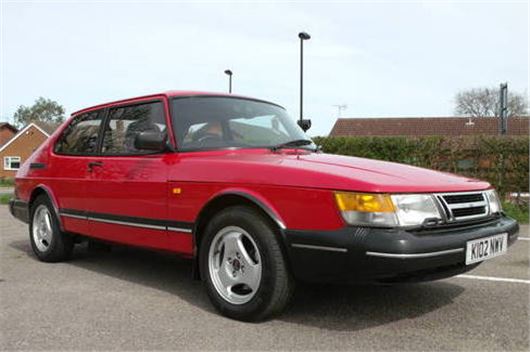 Published 11 April 2016
Need a modern classic for your daily driver? Then this 1993 Saab 900i is definitely worth a look – even though it's slightly over our self-imposed £1k budget. It's a three-door finished in Imola Red that comes with an MoT until July.
According to the advert, it's a solid and reliable car and has benefited from plenty of recent work: new rear springs, rear brake pipes, new windscreen, new radiator and thermostat, new headlining, and a fresh coat of underbody rust-proofing. It also had an oil and filter change in February.
Okay, so it's done 160k – but that's not much for one of these workhorses. The brake discs and pads have plenty of life left in them and we're told that everything works – manual sunroof, electric windows, and central locking.
The seller says that the exhaust is in good condition and a new, heavy-duty battery was fitted last year. The tyres also look good, with a new set fitted to the rear recently. So it could justify its £1375 price tag, especially as demand is growing for these cars.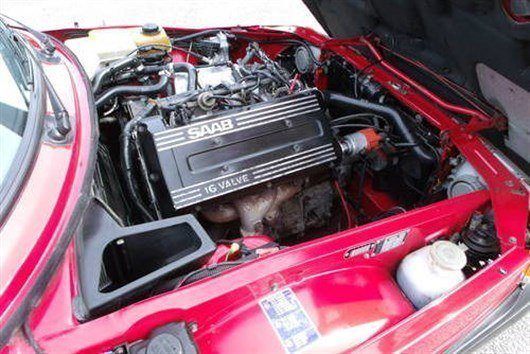 While Saabs are pretty strong mechanically, they can rust just like any other old car if they're not looked after. The bodywork on this one looks pretty good, though – apart from a split in the rear bumper (although a replacement bumper is included in the sale). Other spares include exhaust parts, catalytic converter, clutch kit and ECU (does that mean trouble is on the horizon?).
So why is it for sale? According to the seller, it's 'due to having purchased the car on a whim in January this year with the intention of using it as my daily drive, but I missed my 9-5 too much, so have purchased a 9-5 Aero. Now need the garage space.'
If you're serious about going to look at this Suffolk-based car, then make sure you check for signs of a blown head-gasket (often given away by a mayonnaise-like substance around the oil filler cap caused by the oil and water mixing).
You'll also want to check the gearbox is behaving itself. Make sure it's easy to select a gear and that once selected the gear doesn't 'jump' out. Timing chains last about 150k – so you'll need to find out if the one on this car has been replaced. Aside from that, it's the usual stuff for cars from this era: power steering fluid leaks, worn c/v joints, knocking ball joints, cracked shocks and springs, and any electrical issues.
Comments
Author

Keith Moody
Latest