A Grand Monday: Tempting Toyota MR2 Mk1 Project - £950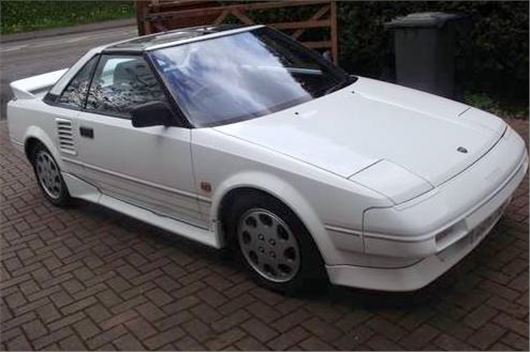 Published 27 April 2015
Here's a classic from the classifieds that had us reaching for the phone today – it's a 1989 Toyota MR Mk1 for £950.
It's been off the road since 2012 and needs a bit of recomissioning, but bodily it looks in good condition, which is the most important thing with these cars as the mechanicals are pretty reliable.
In original, standard condition with no modifications, it has the T-bar roof and black leather interior and has 125k on the clock.
The car was restored seven years ago and the rear wheelarches replaced and other corrosion fixed. It then had a full professional respray in its original white colour. Even better, the seller has the photos to back up the work done.
There's plenty of history, too. Lots of stamps from Toyota main dealers, plus all the invoices for work done over the past two or three years. It comes with all the previous MOT's and a spare key, as well as the original toolkit, jack, spare wheel with brand new tyre, roof covers and bags. Oh and new shock absorbers, too.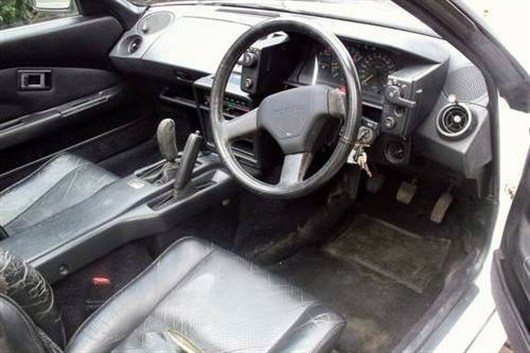 So what's the catch? Well, the car was stored outside for a year and the T-bars have a leak so water got in. The car has been dry stored for the last year and the interior is looks like it's mostly dried out.
The seller says he's lifted the carpets to inspect the floor. 'It's solid, although the underlay is still damp so it could do with the interior removing completely at some point to dry further.
'The t-bars will need the leak addressing to make it usable in all conditions. The sun visors will need replacing as they also became damp. Also, the leather seats could do with retrimming because the driver's one has a few tears but they are perfectly usable.'
Body-wise it's in good nick. Although it looks like the rear o/s arch has some corrosion coming. There is some corrosion under the rear bumper, but not too bad.
Mechanically it is fine, says the seller. 'It started first time after not being started since before winter. I ran it for an hour to make sure there were no leaks. It got up to temperature and stayed there so the cooling system is fine.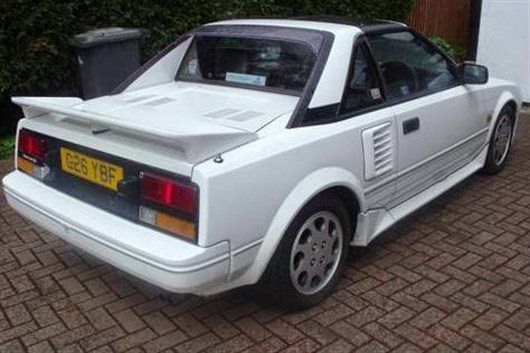 'The engine mounted fan kicked in as it should. The idle does surge, which will be caused by air in the system so budget to change the coolant and bleed the system.'
All the electrics work fine including the electric windows and electric mirrors. There are no warning lights on the dashboard. Obviously, whoever buys it will need to budget for a bit of recomissioning work – the brakes will need freeing off and refurbishing, although it sounds like the discs and pads have plenty of life left.
With a bit of work, this could make an excellent summer classic.
Comments
Author

Keith Moody
Latest