US comedian Jerry Seinfeld to sell 18 cars from his collection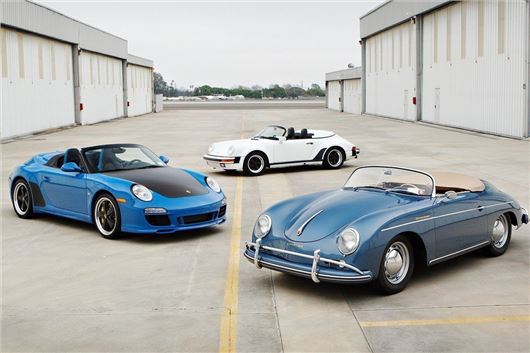 Published 10 February 2016
Eighteen cars from US comedian Jerry Seinfeld's collection are set to go under the hammer at the world famous Amelia Island auction next month. The cars, which are mainly Porsches and Volkswagens, will be offered for sale on 11 March.
Last month, Seinfeld announced he would be selling three of his Porsches – but auctioneers Gooding & Company have confirmed that 18 cars from his collection will be offered for sale, including 16 examples of Stuttgart's finest.
Seinfeld said, 'Each one of these cars is a pinnacle of mechanical culture to me. Many are the best examples that exist in the world.
'I've loved being entrusted with their care, and I'm proud of the level to which we have brought each and every one of these wonderful machines.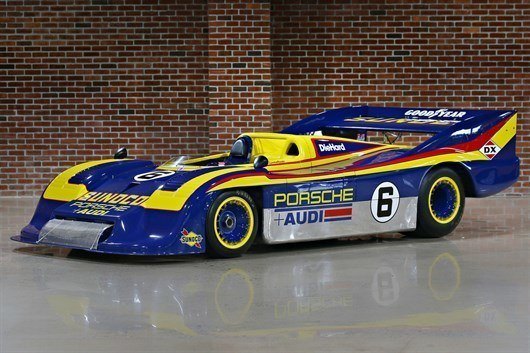 'Honestly, if I had unlimited time, space and attention span I would never sell one of them. And the reason I wanted to bid these cars farewell in this way is really just to see the look of excitement on the faces of the next owners who I know will be out of their minds with joy that they are going to get to experience them.
'My enthusiasm for this pursuit remains quite insane and I am very fortunate to have many other cars I get to look after.'
Here's the full list of cars for sale from the Seinfeld collection.
1973 Porsche 917/30 Can-Am Spyder
1955 Porsche 550 Spyder
1959 Porsche 718 RSK
1958 Porsche 356 A 1500 GS/GT Carrera Speedster
2000 Porsche Carrera GT Prototype
1990 Porsche 962C
1974 Porsche 911 Carrera 3.0 IROC RSR
1998 Porsche 993 3.8 Cup RSR
1963 Porsche 356 B 2000 GS Carrera 2 Coupe
1994 Porsche 964 Turbo 3.6 S Flachbau
1957 Porsche 356 A Speedster
2012 Porsche 997 GT3 4.0 Cup "Brumos Commemorative Edition"
1958 Porsche 597 Jagdwagen
2011 Porsche 997 Speedster
1989 Porsche 911 Speedster
1966 Porsche 911
1964 Volkswagen Camper
1960 Volkswagen Beetle
Comments
Author

Keith Moody
Latest