Comedian Jerry Seinfeld's Porsches for sale at US auction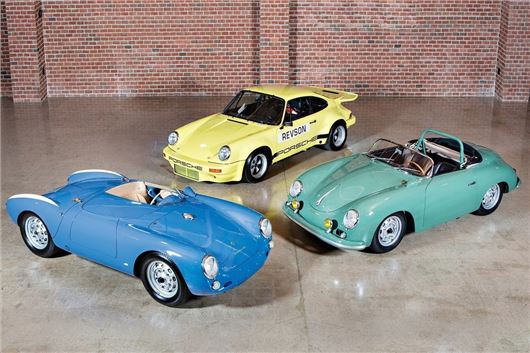 Published 27 January 2016
Comedian Jerry Seinfeld is to sell off three of his vintage Porsches at the world-famous Amelia Island auction in the US in March.
Auction house Gooding & Company has confirmed at least three of the Stuttgart-built sportscars will be going under the hammer, which could earn Seinfeld about £7m.
The US television star is famously cagey about the size and worth of his car collection, but estimates put it in the region of 40 to 50 vehicles.
Seinfeld said, 'I don't really even think of myself as a collector. I just love cars. And I still love these cars. But it's time to send some of them back into the world, for someone else to enjoy, as I have.'
The three cars confirmed for the sale are a 1955 Porsche 550 Spyder (estimate up to £4.2m), a 1958 Porsche 356A 1500 GS/GT Carrera Speedster (up to £1.75m), and a 1974 Porsche 911 Carrera 3.0 IROC RSR (£1m).
Gooding & Company's Amelia Island auction takes place on 11 March, 2016.
Comments
Author

Keith Moody
Latest