Duesenberg leads the way as Danish collection makes £16m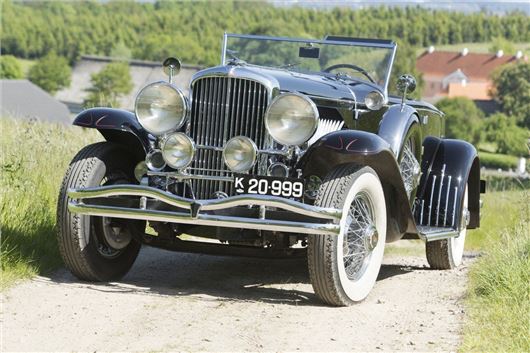 Published 29 September 2015
A 1930 Duesenberg Model J sold for £1.8m at auction at the weekend as the much-anticipated Frederiksen collection went under the hammer. The car, a 'Disappearing Top Roadster', was sold to a US telephone bidder and is now the most valuable car ever sold at auction in Denmark.
The sale, which was held at the grounds of Henrik Frederiksen's 16th century manor house, Lyngsbækgaard, offered 48 cars for sale on Saturday, 26 September - 92% of which were sold, realising more than £16m.
The collection boasted an incredible selection of Rolls-Royce cars, of which 11 sold to achieve more than £3.5 million. Highlight of the selection was the 1914 Rolls-Royce 40/50 Silver Ghost Skiff at £740,025, followed by the 1910 Rolls-Royce 40/50 Silver Ghost 'Balloon Car', that realised £426,937, and the ex-Hedy Lemarr 1937 Rolls-Royce Phantom III Drophead Coupe eventually selling for £409,860.
One of the most hotly-contested motor cars was a 1939 Lagonda LG6 Rapide that smashed its pre-sale estimate to sell for £538,128.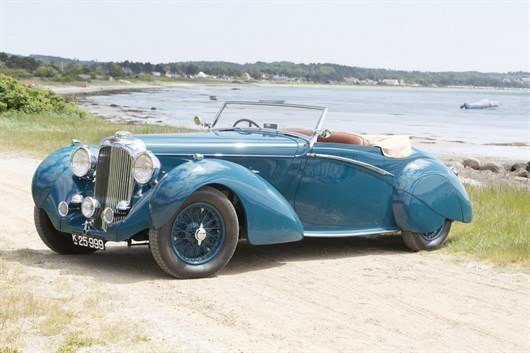 Frederiksen assembled the cars over several decades to create one of Europe's finest collections. It includes cars from Alvis, Bentley, Cadillac, Duesenberg, Hispano-Suiza, Horch, Isotta Fraschini, Jaguar, Lagonda, Maybach, Mercedes-Benz, Packard, Rolls-Royce and Stutz.
Jakob Greisen, head of Bonhams US motoring department which handled the sale, said, 'Henrik's collection is truly incredible, certainly one of the best in Europe. We're delighted that so many turned out for the day, enjoying the sunshine, enjoying the cars, and witnessing a world record breaking Bonhams auction. We're delighted to have achieved such an excellent result for Mr. Frederiksen, realising more than £16 million.'
Henrik Frederiksen said, 'I'm absolutely delighted, Bonhams has done an incredible job. I now have to say goodbye to my wonderful cars, but I couldn't be happier as I know each will bring joy to their new owner. It's quite astounding how many people turned out for the day, plus so many people bidding from across the world.'
Comments
Author

Keith Moody
Latest