£25m collection of pre-war cars to be sold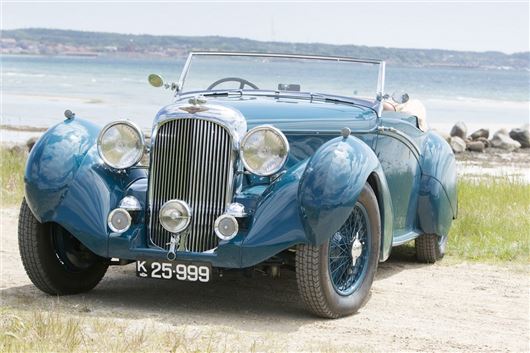 Published 03 July 2015
Forty-eight rare and iconic classic cars from one of Europe's most interesting and important private collections will go under the hammer in September.
The sale of the Frederiksen Collection will take place at the Danish owner's home. The collection features largely pre-war cars from Rolls-Royce, Bentley, Mercedes-Benz, Lagonda and Maybach.
From a 1905 Woods Electric Queen Victoria Brougham, to a 1974 Citroën DS 23 Pallas, the collection provides a fascinating look at the evolution of motoring.
It also includes rare vehicles such as Pebble Beach Concours winner, the 1939 Lagonda LG6 Rapide Drophead. Observers say the collection could be worth around £25m.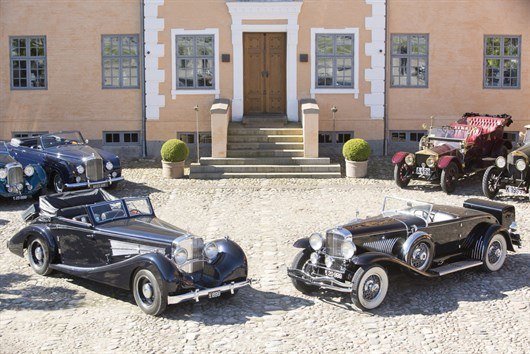 Jakob Greisen, head of Bonhams US motoring department, said it was one of Europe's most important motoring collections.
'Several of these outstanding vehicles have received internationally recognized awards at Pebble Beach and Villa d'Este,' Greisen added.
Housed on the grounds of Lyngsbækgaard, a 16th century manor house built for Danish Royalty, the collection offers access to a personal museum of motor cars from pivotal points in early motoring history. 
Collection owner Henrik Frederiksen says that cars are a kind of art. 'I think they're beautiful. I've always bought with the heart and not with the brain, I go with what I like, so no 'one' is my favourite.
'Also, I've never sold a car before, so this is a first for me. I've used the ex-J.D. Rockefeller Bentley and the Cadillac the most, so I'll be sad to see them go.'
The Frederiksen Collection sale will take place at Lyngsbækgaard Manor, in Mols Bjerge national park, Denmark, on Saturday, 26 September.
Comments
Author

Keith Moody
Latest