Microcar collection heads for auction this month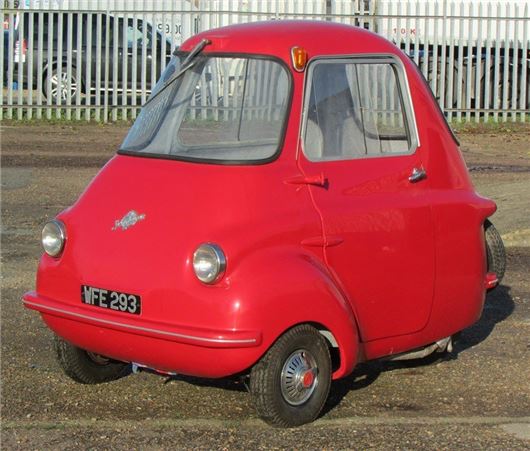 Published 20 January 2015
An array of vehicles from a private microcar collection will be going under the gavel at the latest Anglia Car Auctions sale, which takes place at Kings Lynn, Norfolk, on 31 January. And with estimates as low as £1000, there's plenty of temptation for fans of some of today's most miniature classics.
Included in the sale are a pair of Berkeley T60s, a brace of Bonds in the shape of a 1955 Minicar Mk C and a 1959 Mk F, a rare Italian-built Empolini 50cc pick-up, a 1962 Nobel (pictured below) and a couple of Scootacars (including an extremely scarce 1962 MkII). You'll even be able to bid on an unregistered Peel P50 recreation, which despite being unused and coming with no documents, has apparently been SVA tested.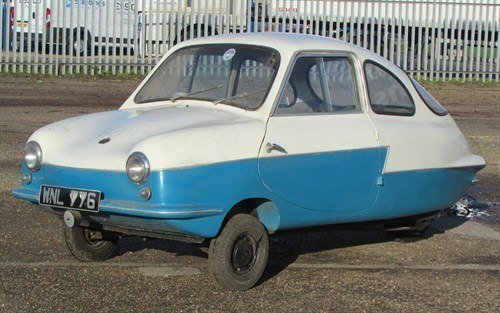 Cheapest of the bunch is the Bond Mk F, described as being in 'barn fresh' condition and minus its original Villiers engine; with an estimate of just £1000-2000, however, it's an affordable project car that deserves some TLC. By contrast, the Mk C is in extremely good condition and – unique by Minicar standards – even offers reverse gear, as well as a fully rebuilt engine and running gear; with an estimate of £4250-5500, it's likely to attract plenty of attention from Bond aficionados.
The two Berkeleys are also far apart price-wise, with one extremely solid but engineless example carrying an estimate of £1500-2500, while a presentable and extensively re-engineered car (featuring a more modern power unit) is thought to be worth £5750-7500.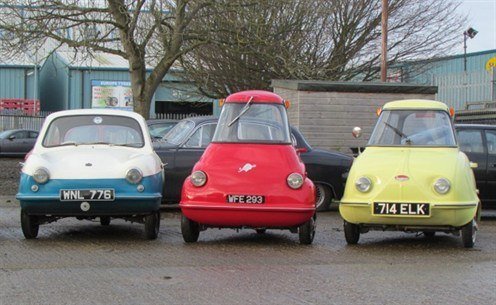 You'll probably need deeper pockets, however, if you fancy the 191cc Nobel, fully restored to a high standard – and with an estimated sale price of £7000-8500. This cute little three-wheeled coupe was built by Nobel Industries under licence from Germany's Fuldamobil, and nowadays makes an interesting and rare alternative to the better-known models on the classic microcar scene.
To find out more about the microcars being offered at auction, visit the company's website, where you'll find full descriptions and more photographs.
Anglia Car Auctions: January sale
Comments
Author

Paul Guinness
Latest