Top 10: Classic crossovers
It's a sector of the market that's rapidly gaining in popularity, with increasing numbers of companies launching their own variations on the theme. But the idea isn't new, as this Top 10 shows. In fact, it's been around a lot longer than you might expect.
We're not talking full-on SUVs here. Instead we're looking at those 'lifestyle' vehicles that are usually car-derived but with a touch more practicality. They may not all offer four-wheel drive, but each one has a touch of 'rough stuff' style and ruggedness. Welcome to the world of the classic crossover.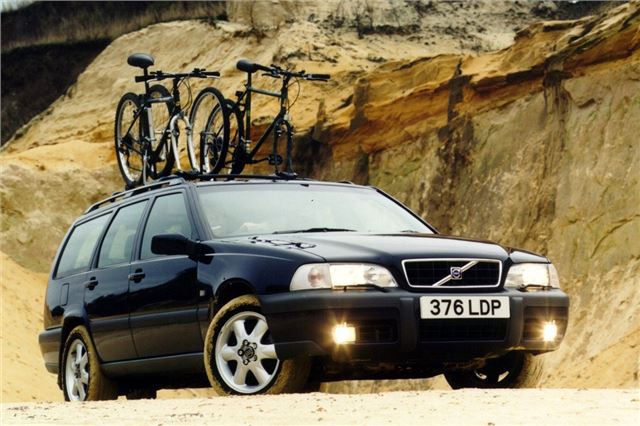 1


Volvo V70 Cross Country
Pre-dating the Audi Allroad but performing essentially the same role in the crossover market of the late '90s was Volvo's V70-based Cross Country, better known by its shorter moniker of XC. This first-generation model went on sale in 1997 and sold well for three years, benefiting from permanent four-wheel drive, a raised ride height and all the visual adornments that crossover buyers expected. UK-spec first-generation models were powered by a (200bhp) 2.4-litre five-cylinder engine, and could be ordered in standard or ultra-luxurious SE spec. What's not to love about a Volvo estate with a modicum of off-road potential?
Comments