Top 10: Classic car barn finds on display at the restoration show
A large collection of barn finds will be on display at the Restoration and Classic Car Show this weekend, 28-29 March.
Expect an eclectic mix of motors on show at the Birmingham NEC - all revived from long-term slumbers in fields, garages and sheds.
Organised in association with Heritage Classic Car Insurance, you can find out more here: www.necrestorationshow.com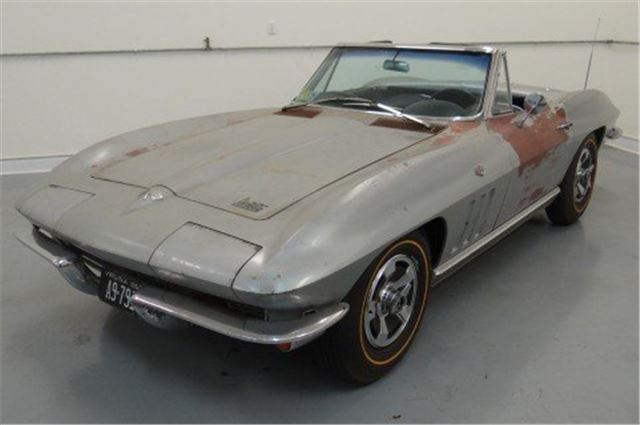 2


Paul Bridges' 1966 Corvette Stingray
It's hard to find a more original Corvette than Paul Bridges' Stingray. Awarded an NCRS Survivor Award for originality, it's covered just 44,000 miles. While it runs and drives to an extent, it's far from concours. But then again, it's never even had paint. 'A couple of years ago I bought a restoration project 1965 Stingray convertible driven by the need for an eight-cylinder soundtrack...which I built, ran for a year, took to Classic Le Mans and then sold. When the chance arose to purchase this silver car with all its history and originality...I did.' The National Corvette Restoration Society are recommending NOT to restore the car as it is of historical significance. 
Comments