Top 10: Classic car barn finds on display at the restoration show
A large collection of barn finds will be on display at the Restoration and Classic Car Show this weekend, 28-29 March.
Expect an eclectic mix of motors on show at the Birmingham NEC - all revived from long-term slumbers in fields, garages and sheds.
Organised in association with Heritage Classic Car Insurance, you can find out more here: www.necrestorationshow.com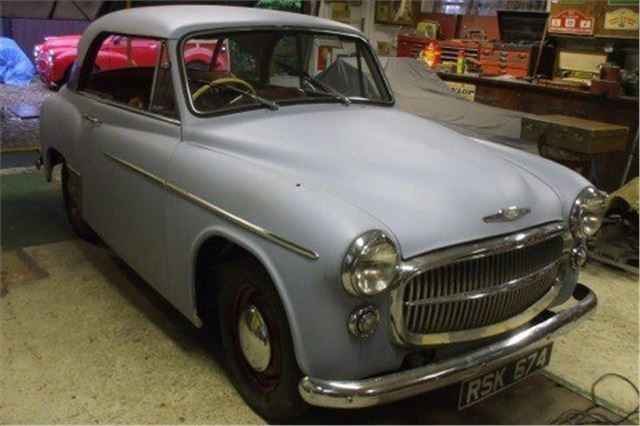 5


Mark Fishpool's Hillman Minx Californian
'The first, second, and third owners were from the same town,' says Mark. 'I couldn't find the first on Google, but the second I could.' He was ecstatic to hear from Mark about the car, and offered to put Mark in touch with the third owner of the car. 'It transpired that the third owner had sold it to a numberplate dealer in the mid-1970s. This would explain the age-related plate and how it came to be in a warehouse in London, abandoned.' Mark bought the car on eBay, from a man who rescued it from the crusher. The warehouse the car was stored in was going to be demolished, and the Californian and a Triumph Renown were to be scrapped. The seller had paid scrap money to save both cars. 
Comments