Top 10: Classic car barn finds on display at the restoration show
A large collection of barn finds will be on display at the Restoration and Classic Car Show this weekend, 28-29 March.
Expect an eclectic mix of motors on show at the Birmingham NEC - all revived from long-term slumbers in fields, garages and sheds.
Organised in association with Heritage Classic Car Insurance, you can find out more here: www.necrestorationshow.com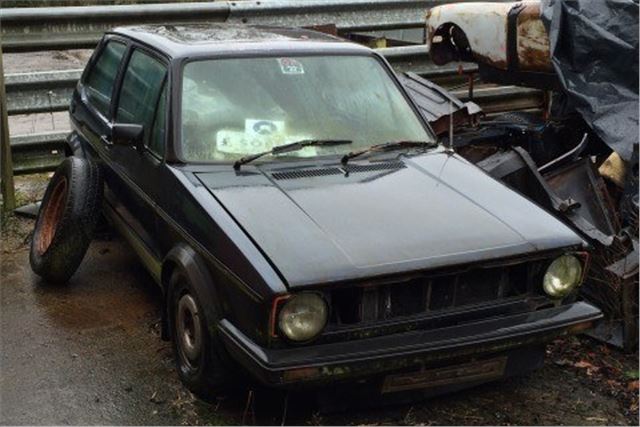 4


Ian Luddington's Volkswagen Golf Mk1
Ian's friend Richard Sands has known this Golf since 1990. Richard's wife bought the car in November 1990, and it was used during their courting years. The local Volkswagen garage had it on display a number of times, as a rare Mk1 Campaign in Helios Blue. 'The Campaigns are relatively rare, with what is to be believed not more than 1000 genuine Campaigns existing in the UK to start with,' says Richard. The car was garaged in 1999 so after 16 years it's in a state – Ian and Richard will be restoring it together. It's in need of a full body and mechanical overhaul, but it's nothing Ian and Richard can't handle between them!
Comments