Top 10: Classic car barn finds on display at the restoration show
A large collection of barn finds will be on display at the Restoration and Classic Car Show this weekend, 28-29 March.
Expect an eclectic mix of motors on show at the Birmingham NEC - all revived from long-term slumbers in fields, garages and sheds.
Organised in association with Heritage Classic Car Insurance, you can find out more here: www.necrestorationshow.com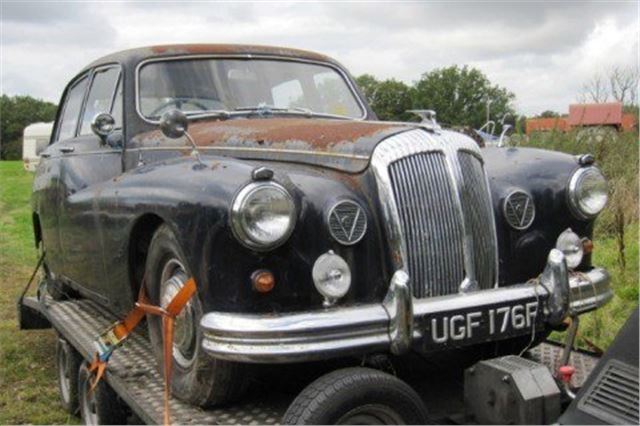 3


Chris Reed's 1968 Daimler Majestic Major
Found in a field in 2013, Chris Reed's Daimler is the seventh-from-last Majestic Major made. 'It's the last Daimler designed prior to the Jaguar takeover of 1960,' he explains. The Majestic Major was a slightly lengthened version of Daimler's DF361 Majestic, using the new Edward Turner designed 4.5-litre V8 in place of Daimler's 3.8-litre six. Despite it having sat outside for more than a decade, the car is in surprisingly solid condition. It's not missing any items of bodywork or trim, but will need restoration to return to show standard. With so few left, that's Chris's long term intention.
Comments