Government was prepared for DeLorean to fail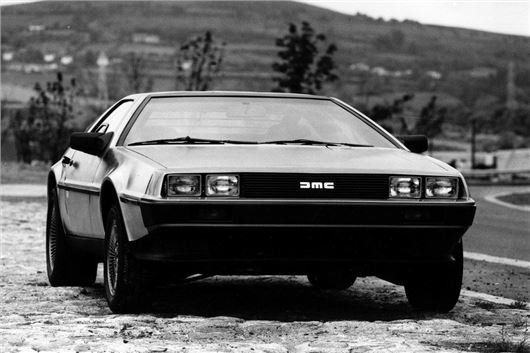 Published 14 October 2015
So tight were the negotiations for bringing DeLorean production to Northern Ireland that the Government had prepared briefing notes in case the deal fell through at the last minute, declassified documents reveal.
The prepared statement acknowledged the Department of Commerce, in conjunction with the Northern Ireland Development Agency had been in active negotiations with the DeLorean Motor Company to create a car factory in West Belfast.
It went on, 'When Northern Ireland entered into consideration as a possible location, the promoters were already very far advanced in negotiations in respect of another location.
'The Department of Commerce has just learnt that the company has opted for this alternative location.'
A quote was even supplied from secretary of state Don Concannon. It read, 'I share what will be the general disappointment that this project has escaped our grasp. It would have provided some 2000 jobs – initially in car assembly, but subsequently in fabrication work – in an area of exceptionally high unemployment.'
He went on, 'The only satisfactory negotiation is a successful negotiation. But the fact that we came to within a hairsbreadth of success in getting such a potentially valuable and attractive project, of precisely the kind we have been seeking for this area, is at least an indication of the impact of our industrial development drive.'
The statement was prepared on a contingency basis in case the project failed – but Concannon advised against issuing the statement. Firstly because it was not Government policy to issue a statement on failed negotiations, and secondly because the Government had resisted previous pressure to comment on the DeLorean project.
Comments
Author

Keith Moody
Latest