Alpine Reviews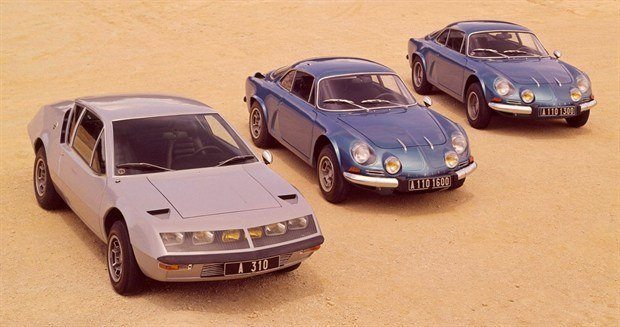 Société Anonyme des Automobiles Alpine was the brainchild of competition driver Jean Rédélé, who created the company in 1954. His cars set a precedent from day one by using Renault underpinnings allied with attractive glassfibre coupé bodies work. The first model was 1962's definitive A110. It remained in production until 1977 and turned Alpine into France's leading sports car maker and rallying constructor.
Alpine was taken over by Renault in 1974. This era also saw the striking A310 model, intended to take on Porsche, which in time evolved into the GTA and A610. The last Alpine-badged car was built in 1994 and there are periodic hopes that the name will be revived. Alpine's Dieppe factory curently builds RenaultSport models instead. But in 2013, Renault announced that Alpine would be joining forces with Caterham - the first joint venture is expected to go into production in 2015.

Good:
Fast, fun and lots of fun, Gordini-tuned engine well supported
Bad:
Not exactly comfortable, taller drivers won't fit, and specialist support is hard to find

Good:
Arresting styling, excellent handling (in four-cylinder cars), and quick
Bad:
Cramped and not easy to work on for DIYers

Good:
Excellent performance, amazing steering and handling, and great value for money
Bad:
Poor build quality, and patchy parts and specialist cover

Good:
Rapid performance, effortless cruising, a bargain at current prices
Bad:
Flaky build quality, trips to France to get specialist attention!