Buyers warned over classic car brokerage scam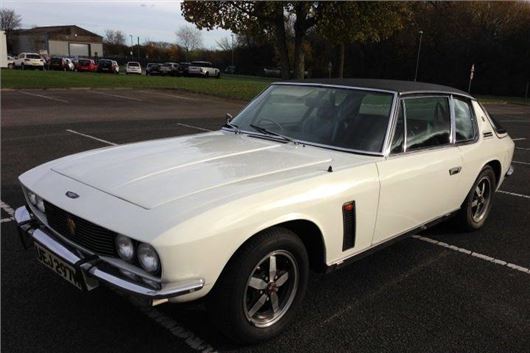 Published 15 May 2019
Classic car buyers are being warned to be vigilant over a new scam which claims to be using Honest John.co.uk as a brokerage. As part of the con, fraudsters clone a recent car for sale advert – copying the words and pictures of a real car that has been advertised for sale. The fake advert is then uploaded to variety of cars for sale websites, complete with pictures and a description… as well as a tempting low price.
When the potential buyer tries to make contact, they are told that the owner is away and that the sale is being handled by a broker. Con artists then ask unsuspecting buyers to transfer over the funds.
Keith Moody, editor of Honest John Classics, said, 'Honest John.co.uk does not sell cars and all fraudulent adverts have been removed. This is a sophisticated scam which aims to commit a criminal offence and we have reported it to Action Fraud, the branch of the police that handles online fraud.'
So far, the scammer has listed several cars for sale, including a Jensen Interceptor, Austin-Healey and Ford Escort and is using a Gmail account to reply in the name of Marie Millers. The email, which comes from the address mariemillers53@gmail.com or support@salesdept-honestjohn.co.uk reads:
'Sorry for my late reply. The car is still available for sale, it is in very good and clean condition throughout, low miles, always professionally maintained, full service history from new, no rust or defects whatsoever. This is a proper UK car. It belonged to my husband, sadly he pasted (sic) away 8 months ago and now I need to sell the car for financial reasons and because I don`t use and most likely never will.
'Currently I am on a business trip to Australia and will have to stay here for about 10 months (this is why I am selling the car and I am looking for a fast sale to finance the Australian project ).
'I left the car in HonestJohn.co.uk custody/brokerage and they will handle the sale for me.HJ will deliver the car directly to your address and I will pay all delivery expenses.If you are interested in purchasing the car just e-mail the HJ Sales Department directly at support@salesdept-honestjohn.co.uk and they will assist you with any questions you might have regarding the transaction.(for accurate details please include the model of the car and my name as the subject to your e-mail to HJ.'
Here's the full list of cars used featured in the scam:
Aston Martin DB7 Vantage
BMW E36 M3 3.0 Coupe Manual
1993 Ford Escort RS Cosworth
Jaguar XJS 5.3 auto V12
JENSEN INTERCEPTOR MK III
Lotus Elan plus 2
1987 LOTUS ESPRIT HC
1988 Mercedes 300 SL
Morgan Plus 8 3.9 V8 Efi
Porsche 993 carrera 4 coupe
1973 Triumph TR6
2008 Austin Healey Sebring Exalt
1966 JAGUAR E-TYPE 4.2 SERIES 1 FHC 2+2
Comments
Author

Keith Moody
Latest
Compare classic car insurance quotes and buy online. A friendly service offering access to a range of policies and benefits.

Get a quote