Outrage at plans for £4500 a year 'modern classic tax' in the capital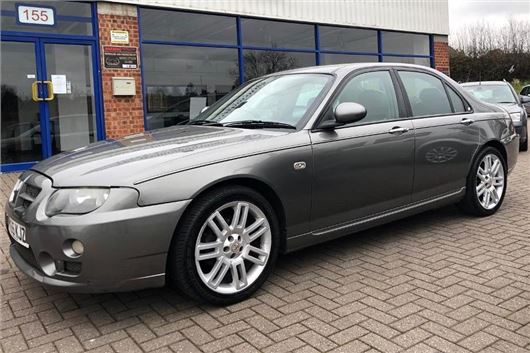 Published 18 June 2018
Classic car owners have hit back at proposals put forward by mayor of London Sadiq Khan to extend the capital's Ultra-Low Emissions Zone out to the boundaries of the North and South Circular roads, with fears that similar schemes could be implemented nationwide.
Launching the scheme, Khan said, 'I promised hard-hitting measures to tackle our shameful air pollution and today City Hall is confirming the next stage of our plans to expand the Ultra-Low Emission Zone up to the North and South Circular roads.
'We're doing everything in our power to tackle this issue and are starting to see improvements in air quality with the wide-ranging action we've taken already on tackling the most polluting cars, and cleaning up our bus and taxi fleet.'
Under the scheme, petrol cars that fail to meet Euro 4 emissions standards (most cars pre-2005) and diesels that don't meet Euro 6 (pre-2011) will face a £12.50 a day levy, while discounts for those resident in the zone will only be applied for a two-year 'Sunset Period' after the regulations come into force in 2021.
That would bring the price of owning a classic car in the capital up to almost £4500 a year before the cost of fuel, tax and insurance.
While the Federation of British Historic Vehicle Clubs (FBHVC) has campaigned hard to ensure owners of Vehicles of Historic Interest get dispensation under the new rules, any exemption will only apply to cars that are 40 years old or more - putting thousands of Eighties, Nineties and 21st century classics at risk.
HJ Classics reader Rob Johns, who is involved with the MG Rover South East enthusiast group, says the scheme is ill thought-out and will affect people on low incomes as well as classic car enthusiasts.
Johns said, 'Owners of these older cars are already hit through the complicated Road Fund Licence system which seems to be in constant flux at the moment. The ULEZ will, in a wider context, not only affect those of us with classic cars but also those on low incomes, they simply do not have financial ability to purchase a newer 'cleaner' vehicle and burdening them with further costs simply to get to work and earn a living is ridiculous.
'Surely it would make more sense to keep well maintained older vehicles on the road rather than keep producing new vehicles which have a shelf life of approximate 10-15 years max before being scrapped and replaced.
'The Government were the ones who encouraged people to buy these vehicles, especially diesels, and are now penalising them for doing so through the RFL system and the ULEZ.'
According to the DVLA, there are currently around 570,000 vehicles registered to addresses within the North and South Circular that would be affected by ULEZ zone charges, which come into force in three years.
A big concern for classic enthusiasts is for the future of the sheer number of low mileage, rust-free modern classics that grace the capital's streets, as many Londoners only use their cars occasionally and commute via public transport.
As such, they tend to keep their cars for a long time and rarely take them on salt-treated motorways, making the capital a great hunting ground for well-preserved little-used classics, many of which are now likely to end up crushed as owners scrabble to get rid of them ahead of the ULEZ implementation.
Launching the ULEZ extension, the mayor also urged Government to consider a new scrappage scheme, targeted mainly at pre-Euro 6 diesel cars.
Kahn said, 'Some motorists will need help switching to greener transport options. Which is why City Hall are urging ministers to deliver a diesel scrappage scheme to get the dirtiest cars off our roads and offer drivers a fair deal, especially the many diesel drivers who brought vehicles thinking they were more environmentally friendly after Government advice.'
London isn't the only UK city to have low emission zone, similar schemes are also in effect in Oxford and Norwich. With congestion and air pollution a nationwide problem, many cities will be keeping a close eye on how the scheme in the captial proves, which could cause a problem for drivers and owners of modern classics in urban areas.
Comments
Author

Contributor
Latest