Is Castrol Valvemaster fuel additive still available?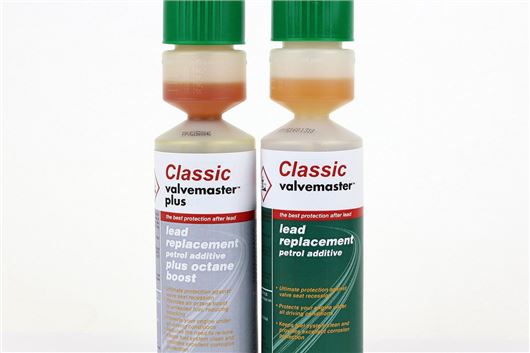 Published 24 April 2018
Reports that fuel additive Castrol Valvemaster is no longer available have been quashed. Castrol Classic Oils says the product is still available - and still on sale.
The news comes after several Honest John Classics readers got in touch to express concerns that they could no longer find their preferred fuel additive.
Indeed, when we (rather unscientifically) spoke to a few retailers about the product, we were told that it was either sold out or no longer available.
In fact, it can be picked up on Amazon for around £15.
Now, Castrol Classic Oils have issued a statement, stressing that Valvemaster is still for sale. Director Martin Bentley said, 'It was anticipated there would be sufficient product in the marketplace to meet demand over the quieter winter months during which period there was a shortfall of supply.
'However, this was only temporary and Valvemaster supplies have already returned to meet ongoing popular demand as of February 2018.'
Fuel additives like Valvemaster were designed for use in classic vehicles that were made to run on leaded petrol – mostly cars built before 1992. Without the addition of lead in the petrol, enthusiasts were concerned that the valves seats would suffer from recession.
However, because of the low mileages (and light use) that many older vehicles enjoy, this seems to have been much less of a problem than many predicted. Indeed, the main issue with modern fuels in older engine is a lower octane rating and ignition timing issues (called 'pinking').
Castrol Valvemaster was developed and launched in the mid-1990s. It was transferred from Castrol's modern to its classic range in 2017. Martin added: We at Castrol Classic Oils took over stewardship of Valvemaster which continued with the same formulation, produced by the same manufacturer.'
Although there are many leaded additives on the market, from the likes of Redex, Wynns, Millers and Carlube, Valvemaster is one of the most popular. Indeed, during tests conducted by the Federation of British Historic Vehicle Clubs, Valvemaster was named as 'the most effective lead replacement additive'.
Comments
Author

Keith Moody
Latest